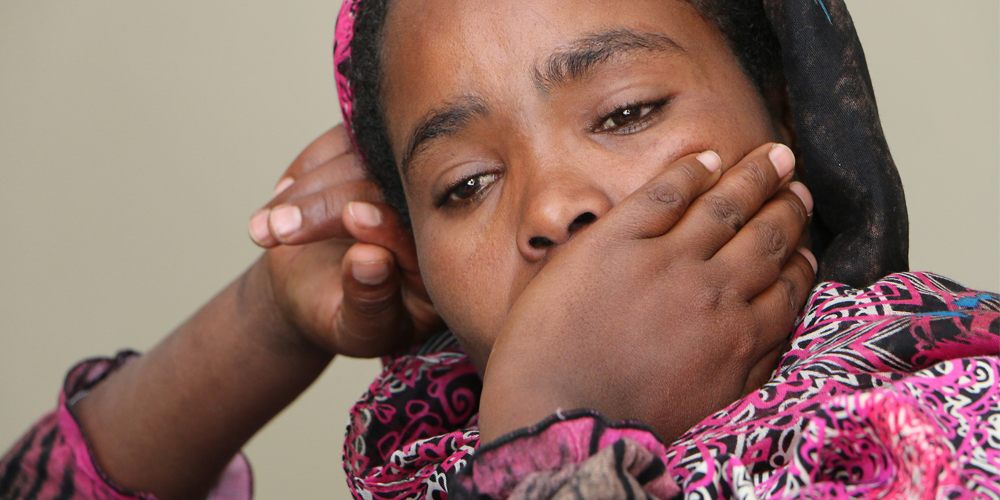 Pray for our doubly vulnerable sisters
In many parts of the world, women already face much discrimination because of their gender, and being a Christian only makes this discrimination worse…
Karen*, an Open Doors trauma care worker in the Middle East, explains, "Women are marginalised in the Middle East and North Africa region, however, they have a double vulnerability when they are Christian, and so Christian women are at higher risk of abuse in certain areas."
When persecuted for their faith, Christian women regularly experience pressure in the ugliest forms… Christian men are most often subject to pressures related to work, military/militia conscription, and non-sexual physical violence. Christian women, on the other hand, are specifically and most frequently targeted through forced marriage, rape, and other forms of sexual violence.
Sadly, by targeting women, entire families and Christian communities are 'dishonoured', regularly leading husbands to reject wives who are victims of rape. Yet, despite the risks they face, many of our persecuted sisters are bold in sharing their faith, and often lead the way in serving others.
Please stand with us in prayer for our persecuted sisters today:
Pray that the Lord will protect them from the daily dangers they face.
Pray that the families of victims of sexual violence will support them instead of shunning them.
And pray that God will continue to guide Open Doors in providing these persecuted women of the faith with much-needed trauma care.
Thank you for standing in prayer with your sisters today!
*Name changed for security reasons.