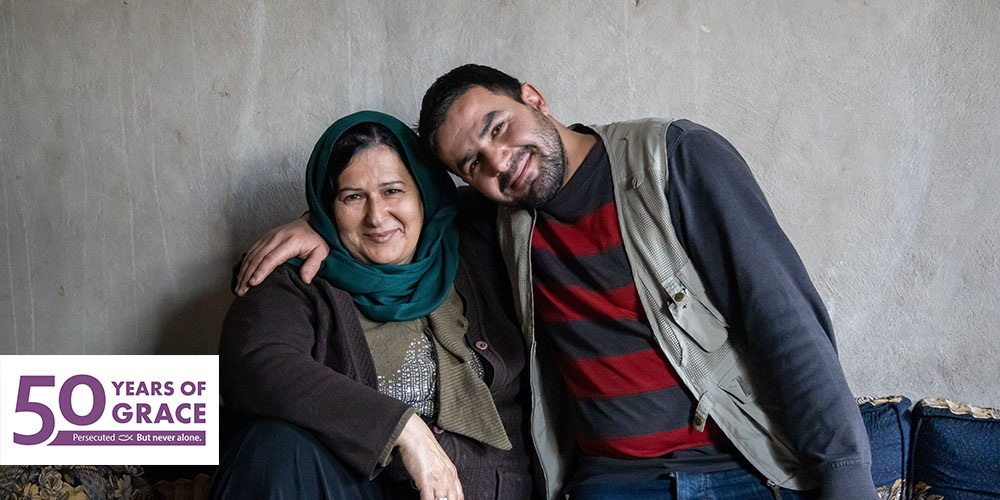 PRAISE ALERT: Open Doors Southern Africa is celebrating!
We praise the Lord that this year, Open Doors Southern Africa can celebrate 50 years of serving the persecuted Church. We also praise Him that this month our Executive Director, Jan Gouws celebrated 30 years of serving the persecuted Church with Open Doors. All glory to God!
As we celebrate these milestones, we asked Jan as our executive director and one of our longest employees about his experiences and our anniversary. This is what he had to say…
What is one of your biggest highlights working at Open Doors?
Every time I embraced a persecuted Christian.
While travelling with Open Doors, which persecuted believer did you meet that you will never forget?
Pastor Samuel Lamb from China. A house church leader. He was in prison for 21 years due to his faith in Jesus – his love for Jesus and His commission.
What are some memorable moments from working at Open Doors and meeting others from the ministry?
–Meeting Brother Andrew on various occasions; his humility and love for God and His people – this really touched me.
–God's grace when smuggling Bibles into various countries; each time He performed a miracle by allowing us to get the much-needed "bread" into these countries.
–Handing a Bible to a Christian who had been praying for years for a Bible.
What does it mean to you knowing that Open Doors is celebrating 50 years of serving the persecuted Church this year?
I am humbled by how the Lord used this ministry (organisation) over the past 50 years in good and bad times. He always provided: used the few loaves and fish we as staff and partners bring to the table and multiplied it so that there were leftovers.
For these 50 years I thank Him sincerely for His hand over this ministry (organisation). All Glory to God.
Praise the Lord with us for his faithfulness in carrying our ministry in Southern Africa for 50 years and for Jan's life and work at Open Doors for all these years! Pray that God will continue to enable us to do this work and that He will bless Jan for his love for persecuted Christians and his service to them for so many years.
Thank you for being partners in prayer!