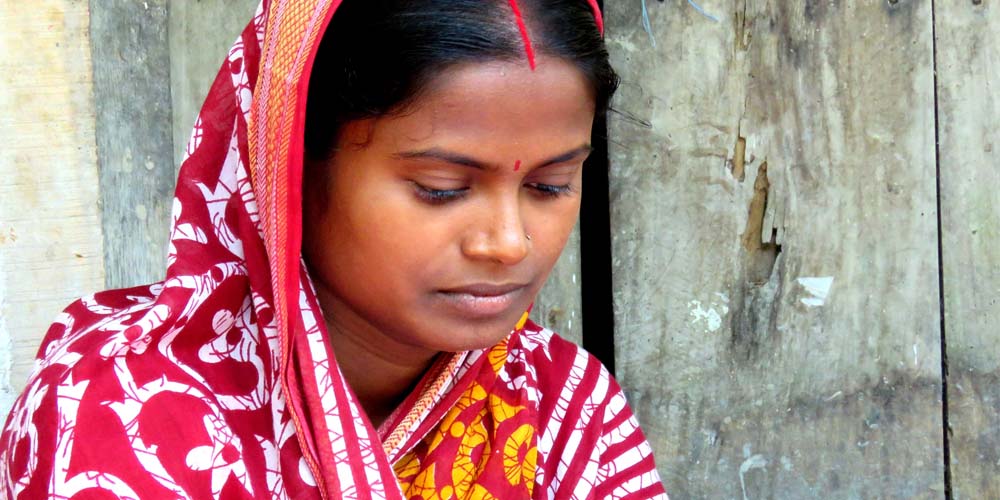 New Bangladeshi believers face adversity for following Christ
Two new believers in Bangladesh, Baru Miah (55) and Beauty Tripura (30), may not know each other but they are both going through a difficult time for choosing to follow Jesus.
Baru is a Believer from a Muslim Background and his house was destroyed by angry villagers because of his Christian faith. He and his two children had to relocate to another village where they are being taken care of by another Christian family.
Meanwhile, Beauty, a former Hindu, who also serves as an Open Doors adult literacy class teacher, was falsely accused of adultery by her in-laws. Sadly, her husband believed the lie and asked her for a divorce…
Despite the adversities, Baru and Beauty remain faithful to Christ. As they continue to serve the Lord under such difficulties, please pray for strength, comfort and courage for both.
Pray for God to reveal the truth to Beauty's husband so that their marriage will be restored. Pray that God will provide for Baru and his children in their new space. May God give wisdom and guidance to their local church, believers, and our team to minister to them effectively so that they can continue to stand strong in their faith.
Thank you for standing in prayer with them.