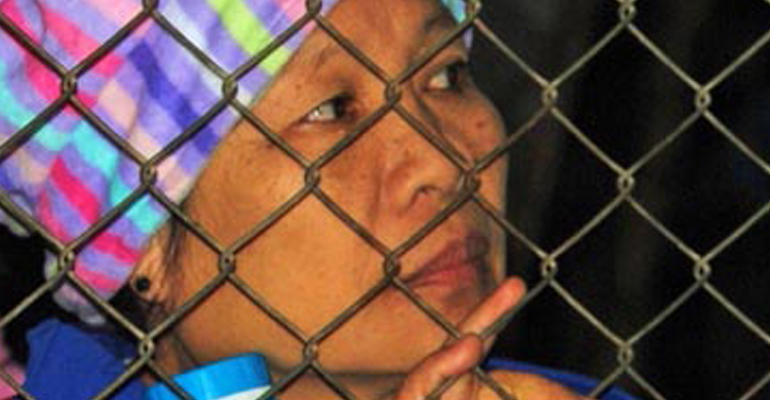 Myanmar: "Freest" Elections in 25 Years
Myanmar's "freest" elections in 25 years took place on Sunday, 8 November and while the world waits breathlessly for the final tally, Christians worldwide are praying for democracy and greater freedom for Christians in this country. Myanmar is ranked at the number 25 position on the Open Doors 2015 World Watch List, of where Christian persecution is worst.
On Sunday 8 November, Myanmar, also known as Burma, headed to the polls for what is described as the "freest" election in 25 years. According to the BBC, early results indicate a sweeping victory for the National League for Democracy (NLD), the official opposition party led by freedom activist Aung San Suu Kyi. In an interview with the BBC's Fergal Keane, Ms Suu Kyi said that the polls were not fair but "largely free". Constitutionally barred from the presidency, Ms Suu Kyi also said in her interview that she would lead by making use of a proxy. Myanmar's election commission says that the NLD took 78 of the 88 seats in the 440-seat lower house of parliament, according to a report by the BBC. The ruling Union Solidarity and Development Party (USDP) admitted defeat to the NLD.
According to a report by the International Crisis Group, "The elections are coming less than five years into what will continue to be a long and difficult transition for Myanmar. They create a moment of political competition and polarization in a transition process that requires compromise and consensus. If credible and inclusive, they can help to build confidence that the country is on a new political path and thereby inject fresh momentum into the reforms. Equally, they could damage the delicate set of compromises that has so far kept the process broadly on track."
Myanmar is plagued by ethnic, political, and religious controversies. Many students have been killed and arrested in student protests against legislation curbing academic freedom in March 2015. Girls from the predominantly Christian Chin-tribe continue to be raped by the military and global headlines reported on the refugee crisis with images of starving Muslim Rohingyas on the shores of Southeast Asia. The persecution of Rohingya Muslims by Buddhist radicals is widely known, but Christians are also constantly coming under increasing threat from radical Buddhist groups. Myanmar ranks in the number 25 position on the Open Doors 2015 World Watch List of where Christian persecution is worst.
Open Doors urges South Africans and Christians worldwide to pray for Myanmar:
Praise God for using this opportunity to establish greater freedom and democracy in Myanmar.
Pray for a peaceful process and transition of power, once the final results are announced.
Pray that despite the influence of Buddhist extremists that the ruling party in Myanmar will lead the country into a new age of freedom, equality, and justice and that religious freedom will be prioritised.