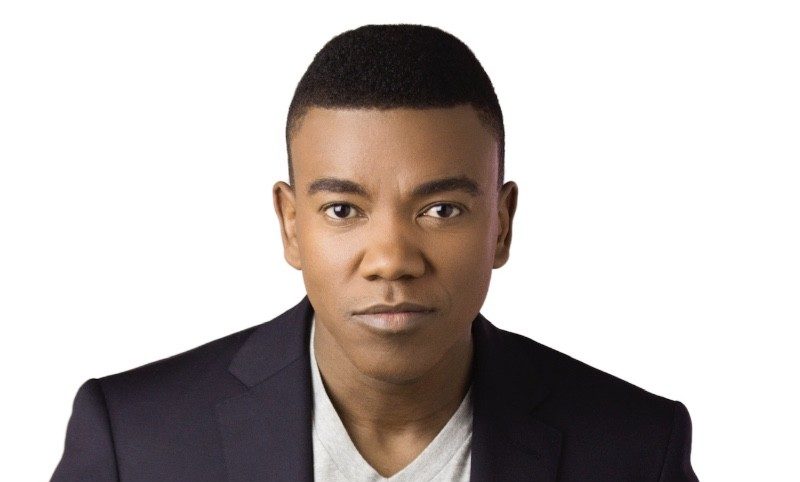 MEDIA RELEASE: Open Doors Southern Africa appoints popular singer as ambassador
The ministry organisation Open Doors Southern Africa, which supports persecuted Christians all over the world, recently appointed the well-known singer Loyiso Bala as its ambassador.
Loyiso is a member of two popular singing groups, the Bala Brothers and Swing City, but also has a huge fan base as a solo artist and has released several solo albums. He boasts achievements such as seven South African Music Awards (SAMAS), three Metro FM Awards and a South African Film and Television Award (SAFTA).
He was also nominated at the international MTV Awards alongside Alicia Keys, Rihanna, Akon and P Square. He has been applauded by international icons such as Nelson Mandela, Oprah Winfrey, Richard Branson, former American president Bill Clinton and former British premier Gordon Brown.
For the past two years, he has also been the channel director of the Christian television station, Trinity Broadcasting Network (TBN) in Africa. TBN is the world's largest faith and family television network, with over 30 global networks on 88 satellites that reach an estimated two billion viewers each day.
Open Doors Southern Africa (ODSA) forms part of the Open Doors International ministry, which serves persecuted Christians in over 60 countries across the world by delivering Bibles and Christian literature, visiting persecuted Christians, discipleship and training, offering emergency aid to victims of persecution and natural disasters, and speaking out and raising awareness through advocacy.
The executive director of Open Doors Southern Africa, Jan Gouws, welcomes Loyiso to their team and ministry. "We are looking forward to the road ahead with Loyiso as our ambassador. His enthusiasm to get involved with the persecuted Church, as well as his love and passion for the Lord, makes him the ideal ambassador for our ministry. We are excited to bring him on board as an integral part of our ministry. 
"Open Doors Southern Africa celebrates its 50th year of existence in May 2021. We look forward to share this milestone with Loyiso as our ambassador."
Speaking about his role as the ambassador of Open Doors Southern Africa, Loyiso says: "I am humbled and honoured for the opportunity to be involved with Open Doors. I look forward to the challenge to spread this organisation's message, and to get involved in projects to support and strengthen persecuted Christians all over the world. 
"In my role as ambassador, I want to help strengthen the voice of the persecuted Church and create greater awareness of the struggles and hardships that they face – all because of their faith and love for Jesus Christ. It will be an honour to be involved with our brothers and sisters in Christ, and helping our family in Christ remember that they are never alone.
"I look forward to my journey with Open Doors and trust that the Lord will show me where He wants to use me as His instrument. All the honour and glory to God for His grace in our daily lives – both in our personal relationships with Him and in the persecuted Church, a testimony of His love and faithfulness."
More about Loyiso Bala
Loyiso, who has completed his MBA studies at Henley Business School, served on the boards of various organisations in the music and entertainment industry. As a teenager, he was trained at the prestigious Drakensberg Boys Choir in KwaZulu-Natal, where he finished top of his class and nurtured his classical voice.
At the end of 2002, Loyiso embarked on a world tour that saw him performing in London, America, Asia and the Middle East. Other highlight performances include several Miss South Africa and Miss World appearances. He has performed alongside artists of the highest calibre including Jamelia, Corinne Bailey Rae, John Legend, Brian McKnight, Elton John, Will Smith and Akon.
Loyiso has been an ambassador for the 46664 campaign, the Smile Foundation and most recently MaAfrika Tikkun, which saw him supporting several charitable and worthwhile causes such as coaching school plays and performing at charitable events. He also talks about HIV education at several schools across South Africa.
His partnership with 46664 lead him to put on a stellar performance for an audience of over 46 000 people at the Nelson Mandela 46664 concert in Hyde Park in July 2008, to perform at the Madison Square Garden in New York in July 2009 and at Radio City Hall in New York for former president Nelson Mandela's 91st birthday celebration on 18 July 2009.
According to Loyiso, he loves live performances because "this is where I am able to bring everything that I love about music together on one platform". One such performance was alongside Alicia Keys, Shakira, the Black Eyed Peas and John Legend at the FIFA World Cup Kick-Off Celebration Concert. This concert was taking place at the Orlando Stadium in Soweto, with its capacity for 30 000 people, on 10 June 2010 – a day before the opening match of the World Cup.