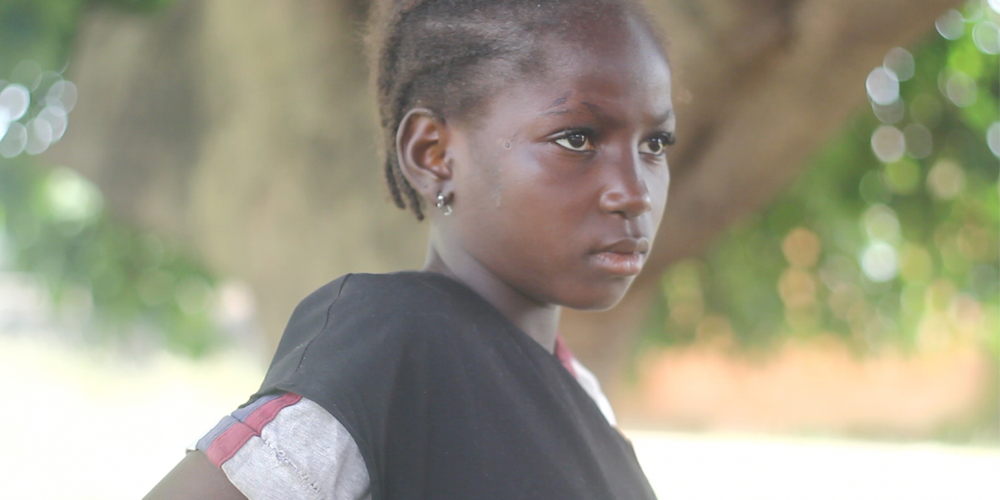 Little girl traumatised by Fulani attack in Nigeria
On the 22nd of June, Rashida (7) and her friend were playing in their neighbour, Asabe's, compound when Fulani militants stormed their village in Gashish, Barkin Ladi, Nigeria. "We heard gunshots everywhere and people were shouting and crying," said Rashida. Asabe told her and her friend to come inside, locked her door and hid the girls under some clothes.
But the militants broke down the door and entered the house. They threatened to burn down the house if Asabe and the two girls didn't come out of it. Afraid, Rashida obeyed – followed by Asabe and Rashida's friend. "Aunty pleaded with them, 'Please kill me and spare the children's lives,' so they shot her dead."
The men tried to shoot Rashida, but her friend pushed her aside and was killed instead. A second bullet brushed Rashida's thigh. Rashida managed to escape when the leader of the group entered the house after hearing her scream and told her to leave. She found shelter at her murdered friend's home as her home had been burnt down.
Sadly, according to an Open Doors co-worker in Sub-Saharan Africa, "women and children often pay the highest price," in the ongoing violence in Nigeria…
Pray that God will grant Rashida a speedy physical recovery. And that He will heal her from the emotional trauma she has experienced. Pray also for an end to the ongoing violence and bloodshed carried out by the Fulani militants in Nigeria. May God protect especially the women and children who are deeply scarred by these violent attacks.
Thank you for your prayers!