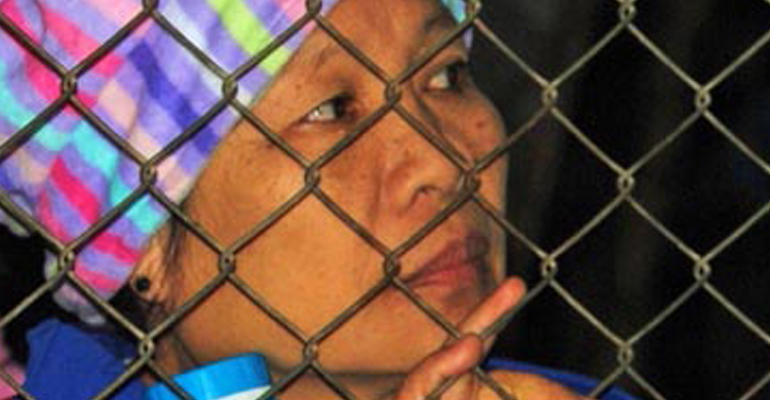 Iraq: "I weep tears of joy," says Iraqi church leader
This is the moment hundreds of displaced Christian families have been longing for: the cross, deemed illegal by so-called Islamic State (IS) militants, has returned to the village of Karamles on Iraq's Nineveh Plain.
Reports indicate that Karamles, Qaraqosh and Bartella have all been liberated from Islamic State in recent days.
Displaced church leaders living in Erbil travelled back to their recently-liberated hometowns. They were some of the first non-combatants to return to the region, after their communities were forced to flee from invading IS militants over two years ago.
Among them is church leader Thabet from Karamles. Thabet could have left his congregation to seek asylum elsewhere, but instead he has spent the last two years serving his displaced community in an internally displaced people's camp in Erbil.
"I am so happy I can do this," Thabet said as he firmly planted a cross on a hill overlooking Karamles. "I'm smiling from cheek-to-cheek and I weep tears of joy at the same time. This is the trip I have been praying for, for two years now."
Let's raise a shout of praise unto the Lord with our Iraqi brothers and sisters for the liberation of these villages. There is, however, a long and difficult journey ahead before Christians can start returning to their devastated and destroyed communities. Pray that these displaced communities will have much wisdom in returning to and rebuilding their hometowns.
Iraq is ranked #2 on Open Doors' 2016 World Watch List.
Thank you for praying!