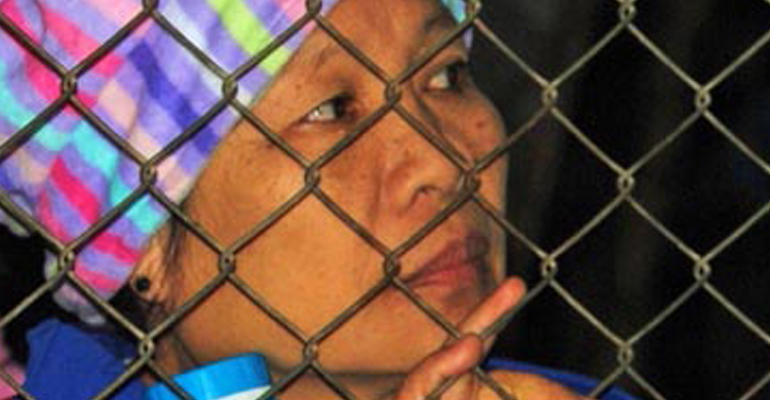 Ethiopia: Assault, Arrest, Incarceration and Penalties Imposed on Christian Community
An evangelistic outreach by 15 Ethiopian Christian youths from Addis Ababa, to the Muslim-dominated town of Karamile, took a turn for the worst when two young female members were assaulted by locals opposing their evangelistic efforts. The young 'missionaries' were arrested and the local Christian community consequently face unprecedented and unconstitutional restrictions on their faith.
When a group of 15 Ethiopian Christian youths decided to join an evangelistic outreach to another town, they never anticipated that the journey could result in physical assault, arrest, incarceration and restrictive penalties imposed on the local Christian community.
This is exactly what happened, however, to the Christian youths who travelled 430 kilometres from the capital of Addis Ababa, last week, to visit the eastern Ethiopian town of Karamile. This town is located in a Muslim-dominated area of Oromia state and the purpose of the trip was to fellowship with other youth and engage in an outreach.
Trouble started on the first day of their visit when a group of locals opposed their evangelistic efforts and physically assaulted two of the female members of the group. Police quickly intervened, but instead of taking action against the aggressors, they arrested and jailed all 15 of the visiting youths. The group was released later that day after local church leaders intervened on their behalf and advocated for their release.
The incident, however, had much broader implications. Town administrators and security officers summoned all church leaders in Karamile to a meeting and ordered them to stop all evangelistic activities outside of the church premises.
The officials said the Christians could no longer talk to anyone about religion outside of their church premises. They also said that although the Christians had the right to pray privately in their homes with their families, they were not allowed to invite other people to such prayers.
These regulations are in conflict with the constitution of Ethiopia, which guarantees freedom of religion and protects freedom of expression without interference.
Church leaders in Karamile have asked Christians around the world to pray with them:
Pray for wisdom for the church leaders as they consider how to respond to these restrictions;
Pray that the town administrators and security officers would come to see that these restrictions are in conflict with the constitution and rescind the restrictions;
Pray for the youths who were attacked and jailed. Pray that these developments will not cause them to become fearful, but that they will remain steadfast in the faith;
Pray for the full recovery of the two women who were injured in the attack.
Ethiopia is #22 on the Open Doors 2015 World Watch List, of where Christian persecution is worst.