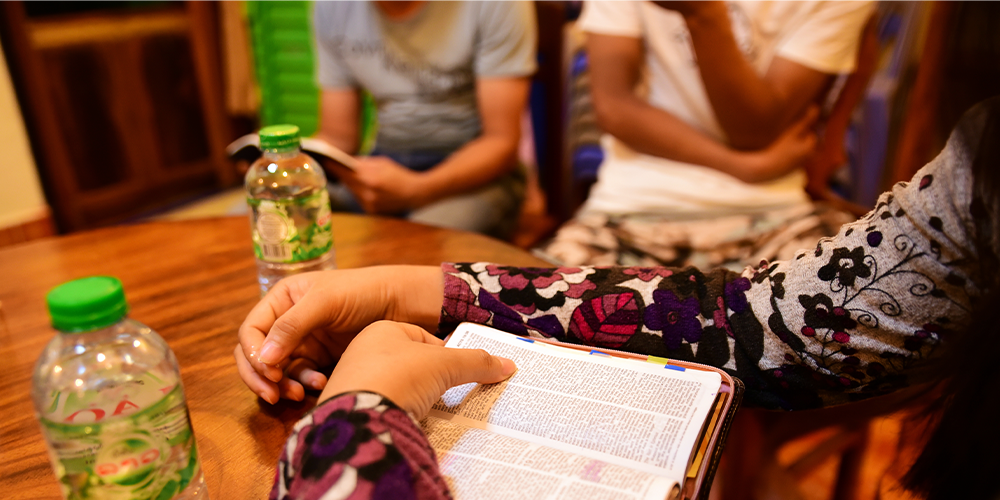 Christian imprisonment in Laos has increased, as three more church leaders are arrested
Since the beginning of 2023, at least 15 Christians, including minors, were arrested by local authorities in different areas of Laos because of their faith – a trend our team of experts hasn't seen in the last few years. In early February, three church leaders from southern Laos were imprisoned for refusing to recant their faith.
On the morning of the 3rd of February 2023, a police prisoner transport truck pulled up to a village in southern Laos and all Christians were summoned for an urgent meeting. During the meeting, Christians were demanded to renounce their faith, or they would be sent to jail.
Although scared, the believers stood firm in their faith and refused. Three of the male church leaders boldly said: "No".  Immediately, they were dragged into the truck and transported to a district jail. They weren't allowed to say anything or to defend themselves.
Still shaken by what happened, the wives of the arrested believers immediately called leaders from the provincial registered Lao Evangelical Church (LEC) for some help and guidance. Unfortunately, because of the overwhelming number of imprisonment cases LEC leaders were attending to, they weren't able to immediately mediate the case of the three believers.
Open Doors partner and Laos expert Naomi* shared: "These three church leaders attended a training and church assessment that we did last year, and they were bold in their faith." She added: "Our local partners somehow expected this to happen as believers from nearby churches were also imprisoned, and their church buildings closed. Many Christians in the area fear that more churches will be banned from operating in the coming months. In this area alone, two house churches were already closed this year, and some communities are still being monitored by authorities."
Through local partners, Open Doors is providing practical and emotional support to family members of imprisoned believers. We're also supporting church leaders and organisations who are helping lobby their cases with the authorities.
Please pray:
For provision for the families of the three imprisoned believers. The arrested believers are the primary providers of their families.
For the imprisoned believers and their families to find strength in Christ alone. Pray that they continue to be steadfast and immovable despite challenges.
For wisdom and favourable dialogues between the church leaders assigned to work on this case and the government authorities.
 Click here for more on the Church in Laos.
*Names changed for security reasons.