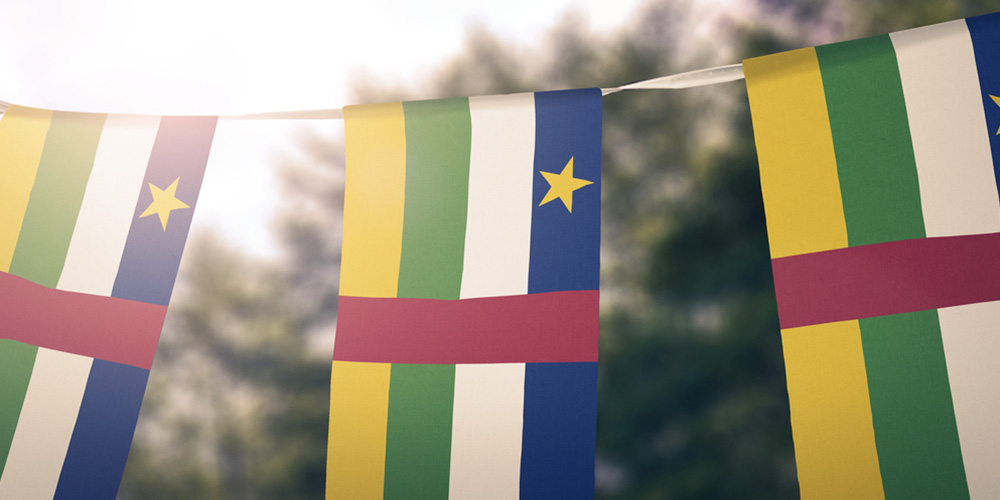 Central African Republic: Christian Politician Abducted
Militants, linked to the anti-Balaka, abducted a Christian politician in the Central African Republic (CAR) capital Bangui on Sunday, January 25.
Armel Ningatoloum Sayo, Minister for Youth and Sports, was returning home from a church service at the Eglise Evangelique des Freres with his wife and brother, when the abduction took place.
Unidentified gunmen travelling in a taxi forced the minister's car to stop in the Galagbadja neighbourhood before they fired shots into the air and pulled him out of the car. His wife, Nicaise Danielle Sayo, was with her husband when he was abducted. She told media, "They instructed us to stop… They pulled him from [our] vehicle to put him in their car to head to Boy-Rabe (an area considered an anti-Balaka stronghold)."
Minister Sayo's abduction follows the brief abduction earlier of a U.N. staff member and a French charity worker. Tatiana Yangeko, Minister Sayo's spokeswoman, confirmed the abduction and said the captors' contact had contacted the family and in exchange for the minister's freedom demanded the release of the anti-Balaka militia commander Rodrigue Nagibona, also known as General Andjilo, whom UN troops arrested earlier in January.
Open Doors workers in CAR explained that the main known reason for his abduction is an attempt to get General Andjilo released and to sabotage the upcoming national reconciliation forum of conflicting groups, civil society, and civilians, expected to go ahead in February. Seleka forces have disrupted pre-forum meetings in Bambari, Bria, Kaga-Bandoro, and Ndele. According to Open Doors workers, the fact that Minister Sayo is a Christian and a supporter of the peace process might have contributed to his abduction.
Minister Sayo and his wife are both student pastors at the FATEB (Faculté de Theologie Evangelique de Bangui). The Church has condemned the kidnapping. Please join the local Church in praying for the safe and speedy release of Minister Sayo.