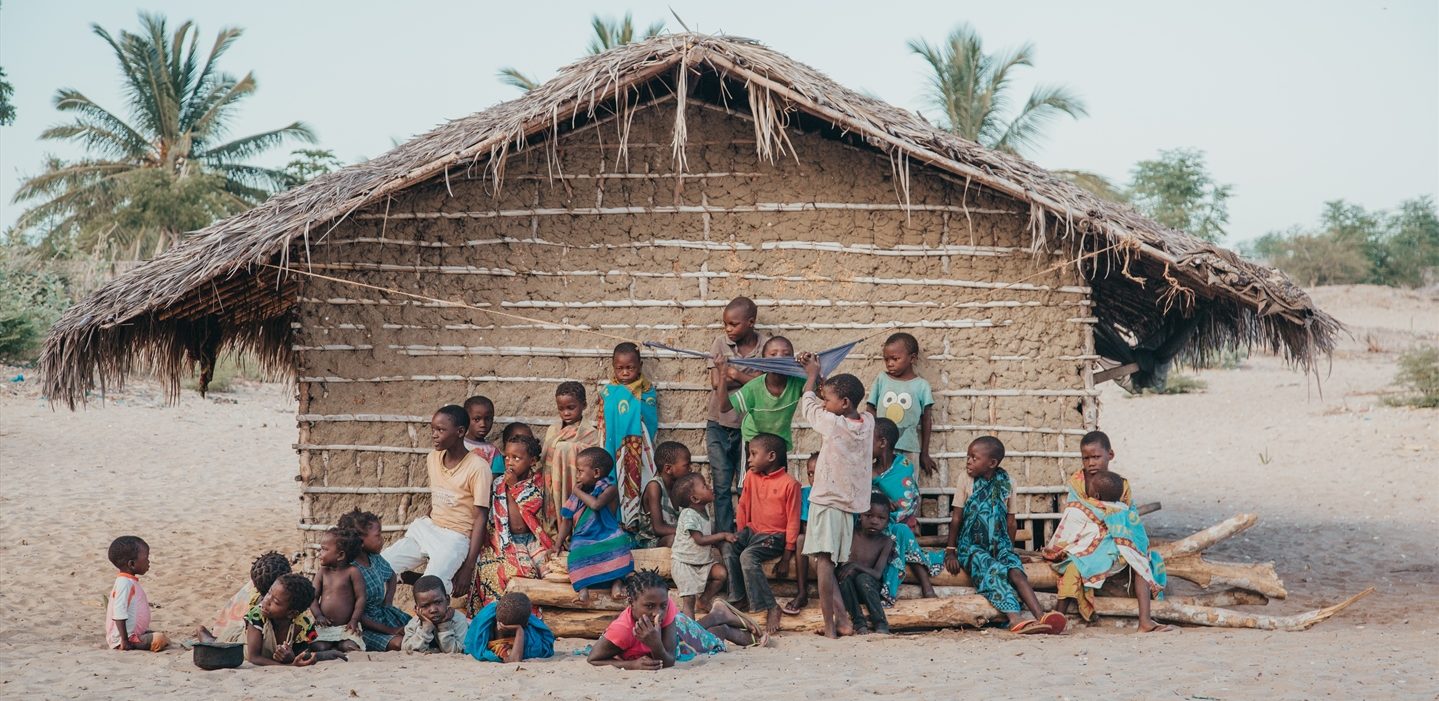 Believers in Mozambique scarred by attacks.
It has been shocking and heartbreaking for many believers in Southern Africa to see our neighbouring country, Mozambique re-entering the Open Doors World Watch List in the 45th spot since 1993. Known as a tourist destination to many, Mozambique has an estimated 17 million Christians. Persecution has heightened in the northern side of the country due to Islamic extremism and churches getting attacked in the north. Many haven't had a chance to heal from the trauma of being attacked as they have been attacked many times by Al-Shabaab since 2017.
Furaia* is one of many believers who have been affected by the attacks in northern Mozambique. She witnessed the brutal murder of her husband and brother when the group attacked the province of Cabo Delgado. The events are still difficult for her to talk about. But she has little time to ponder her trauma because, since that horrible day, she has become the sole breadwinner for 14 children.
She recalls how "the attackers rounded us up and forced us to get together in some open space using a path through grass and bush. I managed to hide in the tall grass… They did not see me… But I watched everything that was happening.
"I saw them tie up my husband's hands and torture him shouting 'Allahu Akbar! Allahu Akbar!' before they cut his throat. I saw them kill my brother and some other men in the same way. Then finally they left, taking with them my sisters and some other women. I have not heard from any of them since. I do not know if they are alive or dead," Furaia tells Open Doors partners, on the brink of tears.
Sadly, she had no time to bury her husband and brother. After making sure that the terrorists were gone, she went back home and gathered the 14 children: her children and those of her brother and sisters.
They spent a few days in hiding before fleeing to Nampula, a big city in the neighbouring province of the same name. They left with nothing because most of their belongings were burnt in fires started by the rebels.
Furaia used all the funds she had left and rented a place in the new city. They felt safe for the first time in many weeks, but they did not have much to eat.  It was at this time that Open Doors relief aid in the form of food, kitchen utensils and bedding reached her. With their most urgent needs covered, Furaia might have a little more time and headspace to mourn her losses properly.
"I thank God for the help that arrived. My children and I now have something to eat. Without this help we would have starved. I am very, very thankful for all the things I received. To the donors, I would like to say thank you and God bless you," she says.
There are many families like Furaia who had to flee for their lives with nothing and are now displaced. Your help and support have kept them afloat and has given them hope in these difficult times.
They continue to need your support and prayers. Partner with Open Doors to strengthen our brothers and sisters in Mozambique. Click here to make sure that though they are persecuted, they are never alone.
*Photo copyright: IMB
*Name changed for security reasons.