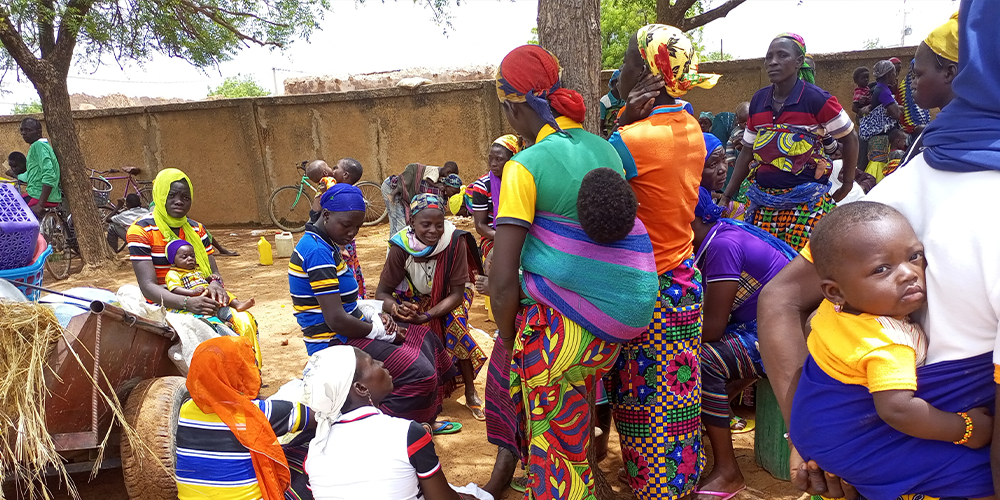 An ultimatum in Niger: Become Muslim or be slaughtered
"Whenever the militants visit a village, they will ask the chief to call all the people to listen to their message. The militants will say to people that they are against the government, that they want everybody to become Muslim and that those who refuse to obey will be slaughtered."
These are the words of a local church leader in Niger. We can't tell you his name or precise location because he is afraid of retribution for daring to talk about what seems obvious – parts of Niger are amid a crisis driven by radical Islamic violence.
The local leader is commenting on the latest aggression towards a village in the southwest, near Niger's border with Burkina Faso. According to a reliable field source, Islamic militants approached the village on 10 June and gave the ultimatum: Christians should either leave within 72 hours or accept Islam.
"A total of 40% of the population in that village are Christians," said an Open Doors field partner. "Currently, 69 Christian families have left the village, and they are taking refuge in a town where many Christians live. Those displaced believers are living under the trees, and it is the rainy season. Life is extremely hard for them now."
"Christians are the ones who are being persecuted by militants in that area," a local church leader said.
Niger's problem with terrorist violence is on the rise and the country's porous borders mean conflicts from neighbouring countries can easily come into Niger. In fact, since 2021 it is one of the top 10 countries in the world most impacted by terrorism.
The June incident is just one of many. In another nearby village, militants told Christians they were not allowed to play music during church services. They also said Christian women must wear hijabs, while men are required to wear a modest tunic and allow their beards to grow long. Men were to instruct their wives to stay at home, doing nothing, as their interpretation of the Quran commands.
In fact, the increasing influence of various Islamic militant groups – particularly Islamic State Greater Sahara (ISGS) – has recently become so intense that all public Christian worship has come to a halt in some rural areas.
"This area constitutes the largest Christian community in this region," said a local church leader. "There are several churches in the villages, but because of the jihadist threat, all the churches in the rural area have closed. Pray for the Christian believers who are facing this situation of persecution."
Our field teams remind us that we can take action through prayer. Local partners on the ground asked us to pray in the following ways:
Please pray for God's intervention at the border between Niger and Burkina Faso.
Pray that God will rescue His people from the hands of the jihadists.
Pray that the Lord will strengthen the Church in Niger and help believers remain faithful during this uncertain time.
Pray for wisdom for the church leaders in the area who are facing militant attacks, as they monitor and decide the next steps.
Pray that the authorities will have wisdom and diligence in dealing with this threat and ensuring the protection of everybody. Pray that the local church community will take these brothers and sisters in, show them kindness and help them to get back on their feet, living out the words of Hebrews 13:1-2: "Keep on loving one another as brothers and sisters. Do not forget to show hospitality to strangers, for by so doing some people have shown hospitality to angels without knowing it."
For more information on the country of Niger, click here.