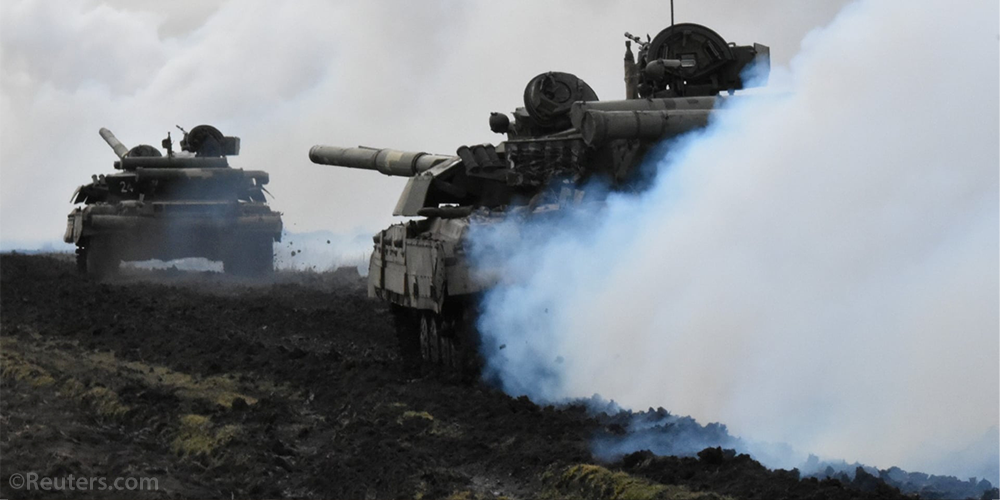 PRAYER UPDATE: How to pray for the Church in Russia and Ukraine
Across the world, many have been left shocked and saddened by Russia's invasion of Ukraine. Open Doors joins with these people, and we're gravely concerned for the wellbeing and safety of all involved in the invasion of Ukraine.
We don't have operations in Ukraine, but we're aware of reports in the Russian controlled areas that Christians were already experiencing persecution and discrimination before the invasion, and that some have expressed that the Church may have to go underground.
We call on Christians to pray to our Prince of Peace to undertake for the Church in Russia and Ukraine and all who are impacted by the invasion.
Here are five ways you can pray:
Pray for peace – Pray for an end to the violence and that all sides will pursue peace in their talks.
Pray for protection and provision – Ask God to protect all those in Russia, Ukraine and those travelling to places of refuge from harm and that He will provide in all their needs.
Pray for politicians – Ask God to work in the hearts of Russia's leaders, as well as Russian leaders who oversee areas in Ukraine under Russian control.
Pray for other countries impacted by the invasion – As people leave Russia and Ukraine in search of refuge in other countries, pray that those countries and the Church will show love and that God will help them to be able to assist refugees.
Pray for believers – Pray that the Lord will use the Body of Christ in Russia and Ukraine to be a witness for Him and a place of hope during this time. Pray that the Body of Christ in these countries will survive and thrive in the time to come.
May our family of faith in Russia and Ukraine experience the Lord's presence as their "rock and fortress" in these days of trial.
Thank you for praying!