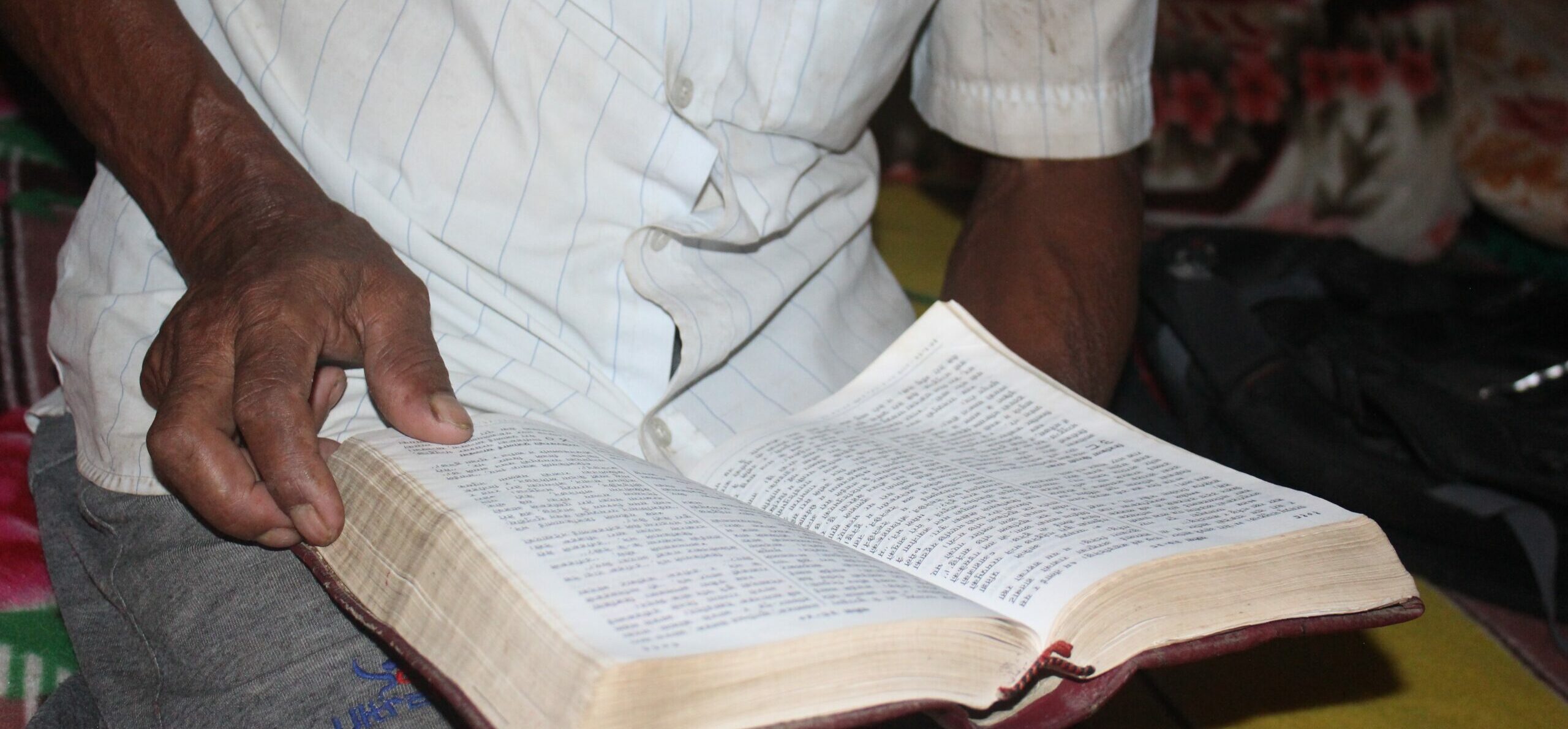 "We will be persecuted when we follow Jesus, but God promised He is with us"
Ram Bahadur* lives with his wife. They had two children, but both died. He is a Believer from a Hindu Background. He came to Christ when he was on the verge of death because of illness. He heard the Gospel from a friend and knew that Jesus is the only way for salvation and eternal life. So from his sickbed, he accepted Christ as his Saviour.
After he accepted Christ, he prayed for his healing. The pastor and fellow believers also prayed for him. Gradually, his health improved. He decided to serve the Lord, was baptised, and did pastoral ministry for 8 years.
During Ram's ministry, he faced a lot of persecution. He and his wife were recently expelled from the house by their relatives (his wife's brother and his brother's wife). They destroyed Ram's house, threw all their belongings out and had them expelled. Currently, they're living in a rented room. They bot work as daily labourers as they don't have a steady source of income. Despite being persecuted, Ram says: "We will be persecuted when we follow Jesus, but God promised He is with us." He further adds: "God knows our pains, and whatever He does, He does for the good."
Open Doors partners came to know about Ram and his wife's situation from a local pastor and went to visit them. The couple was encouraged to meet Open Doors partners. They shared their testimony and were grateful for their presence. They said: "God has never left us abandoned. He has answered our prayers through different people and in new ways. We are glad that you came all the way to meet us, encourage us, and pray for us. Your presence in our house has indeed blessed us. Our faith in God has increased since He has answered our prayers through you. All glory to God."
Ram Bahadur has requested us to pray for his health. Also, he has requested prayer for his persecutors that God will change their hearts, they will repent, and receive salvation soon. If you would like to partner with us in supporting believers in Nepal, click here.
*Name changed for security reasons.