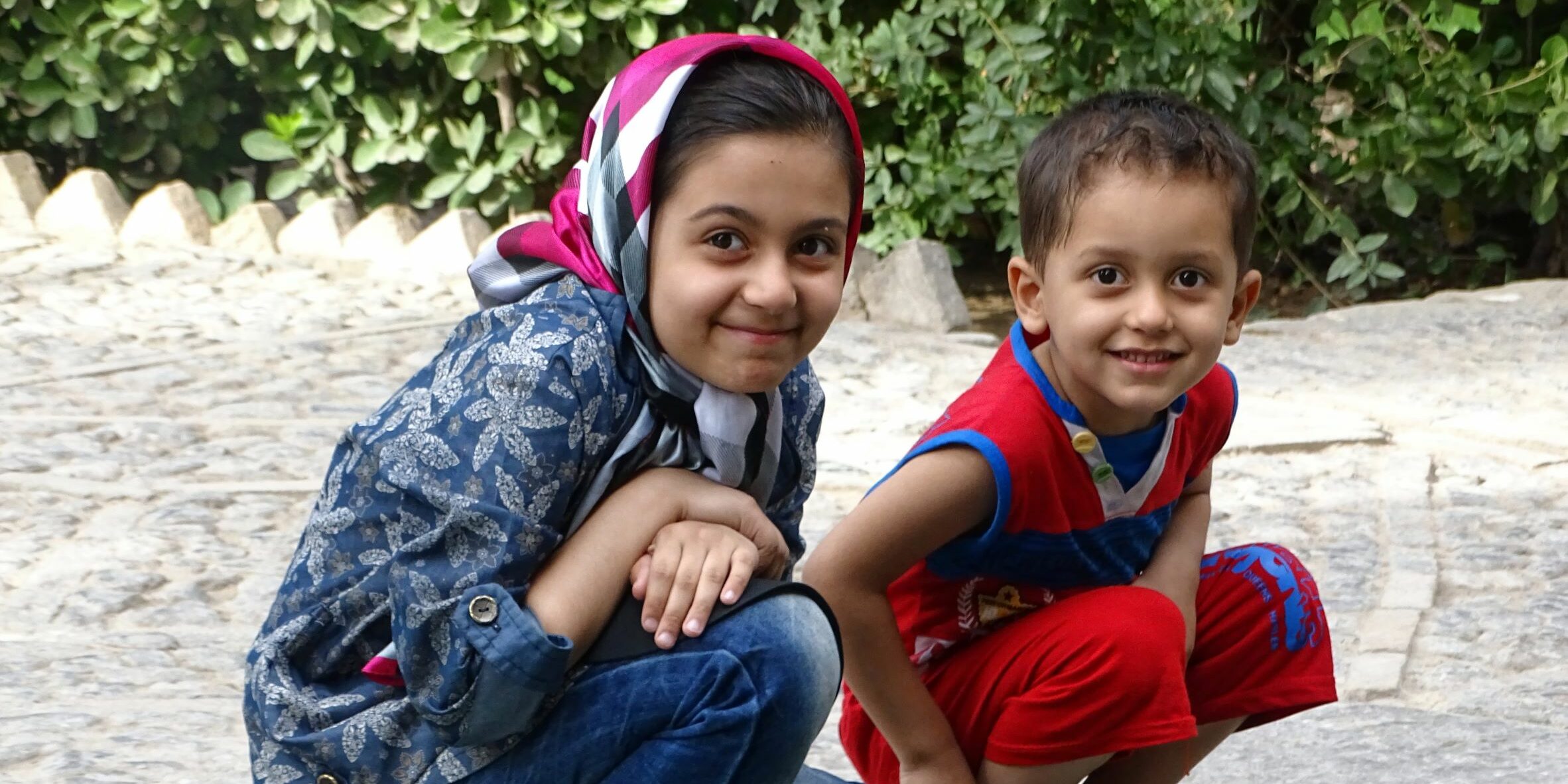 Violent persecution against Christian children is rapidly rising
With World Children's Day which was celebrated on 20 November to commemorate the Declaration of the Rights of the Child by the United Nations in 1959, the spotlight fell again on children worldwide and improving their welfare.
It is therefore shocking to learn that the persecution of Christian children is rising rapidly all over the world and that they often pay a terrible price for their parents' Christian faith. In many countries that are hostile towards the Christian faith, the children of Christians and church leaders are targeted with serious violent persecution and treated as commodities.
In countries with persecution, children are extremely vulnerable to persecution, especially in areas with ongoing conflict. Christian boys are often forced to join military groups, and girls are exposed to sexual violence and forced marriages.
Shocking new research
These are some of the findings of a shocking new report by the ministry organisation Open Doors International. The report, titled "A generation at risk: Children & Youth Report 2022", describes the extreme persecution children in countries prone to persecution are facing because of their faith.
The report shows that the persecution of Christian children is isolating, harsh and identity-shaping – with thousands of children all over the world experiencing persecution, violence and discrimination for their faith. They are targeted to prevent the Church from growing and expanding through the next generation.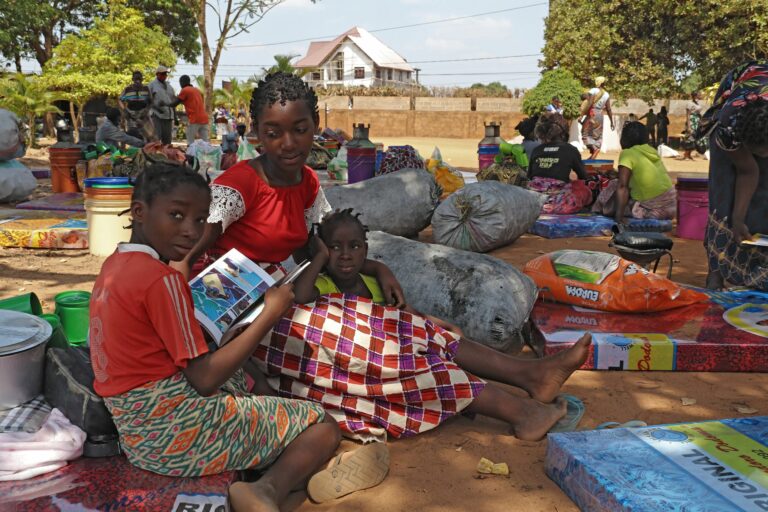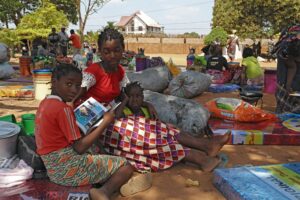 The report covers the findings on persecuted children and youth in the top 76 countries on the Open Doors World Watch List (WWL), which is an annual list of the countries in the world where it is the most difficult to be a Christian, with persecution being very high or extreme. For the study and report, children and youth were considered to be individuals under the age of 18 years.
By shining a light on the unique stories and experiences of young Christians around the world, this report seeks to deepen understanding of religious persecution across generations, specifically, to explore the tactics used by persecutors against children and youth and the impact that this has on the wider Church.
The research shows that childhood does not provide a shield against religious persecution; neither does adolescence buffer against the pressures to conform to the majority religion. Indeed, age can heighten vulnerability due to the dependency of children throughout a formative time of their lives. Children and youth's dependent status in all spheres of life also means that they can be vulnerable in the schoolyard, within their family or the broader community.
Most important findings
The six most important findings from the report are:
• Restricting and redirecting the future pathways of Christian children and youth ensures limited opportunities for them to develop and thrive. The persecution experienced in childhood and adolescence shapes these young people's future opportunities in their personal and professional life. This limiting of options is frequently achieved through discrimination within education and exclusion from communities and opportunities, and feeds poverty cycles both for the individual and the faith community.
• Christian girls are deliberately sexually groomed in 22% of countries where Christians face acute persecution. Members of majority religions or criminal gangs aim to assimilate or humiliate young female Christians through targeted seduction. This can result in sexual violence, forced marriage and ultimately forced conversion, leading to powerful associations of shame and stigma. Grooming for the purposes of conversion can be seen in Egypt, Malaysia, Syria and Pakistan, among other countries. Christian girls are also deliberately seduced by members of criminal gangs, particularly in Latin America.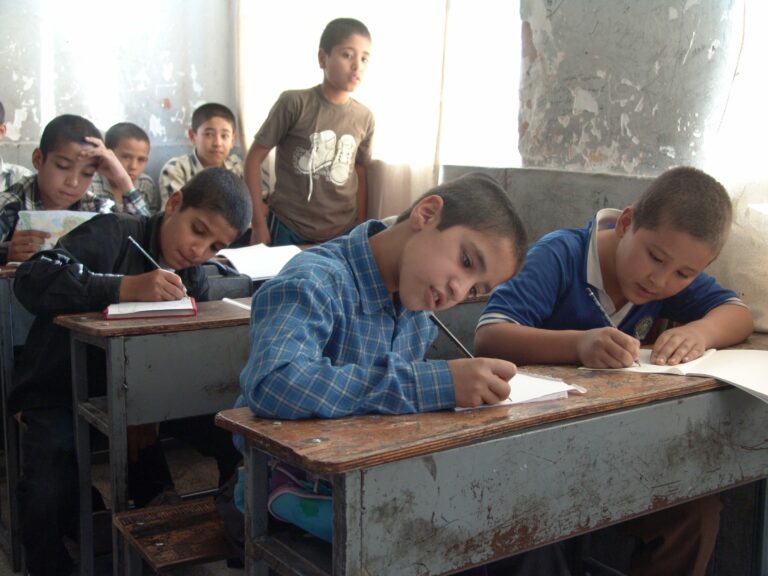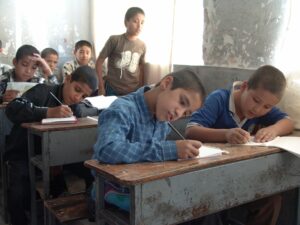 • Denying children and youth access to a Christian parent prevents them from learning about their Christian heritage and deprives them of their primary source of emotional and developmental security. In 84% of countries, Christian children are likely to be separated from their Christian parent(s), most commonly when their parent's conversion to Christianity was met with resistance from the wider family and has resulted in loss of child custody and access. Separation also occurs when either the parent or child is physically removed from the family unit through imprisonment, abduction, forced recruitment or being forced to flee. This source of long-term trauma for children and youth can cause both psychological distress and practical harm, resulting in dissuasively painful associations in a child's mind with Christianity. Instances of denying children access to their Christian parents occurred in 47 of the top 50 WWL countries.
• Specific religious persecution of children and youth fractures intergenerational relationships. While still at a formative stage of life, children and youth face harsh forms of persecution that can inhibit or sever their sense of belonging and attachment to their local faith and/or social communities. This can yield resentment, misunderstanding and distrust, which damages relationships between generations, especially in instances where children have been targeted as a means of punishing their parent(s) or actively turned against their parents by extended family members.
• Young adults identify solutions, calling for the interdenominational community, psycho-social support and equal opportunities in society so that they can stay in their countries. While religious persecution, conflict and economic pressures often leave Christians feeling hopeless, many young adults in the Middle East and North Africa (MENA) nonetheless report feeling called to stay in their home countries and contribute to building up their local church. However, they say that to do so they need the support of both the local and global Church.
• Religious persecution of children and youth may not necessarily be a consequence of their personal faith choice or heritage, but instead might occur as an opportunity to punish their parents, especially if their parents are church leaders, converts and/or another marginalised group within their society or in gang territories. The pain from the direct violence that children and youth experience ripples outward to produce suffering in other generations.
The top 3 pressure points for girls are sexual violence, forced marriage and abduction. The top 3 pressure points for boys are physical violence, psychological violence and military/militia conscription/service against conscience.
Supporting persecuted children
The executive director of Open Doors Southern Africa, Lynette Leibach, says: "The religious persecution of Christian children is a very serious issue and I feel saddened by it. It's shocking to see that children are facing such violent persecution. This is why it is crucial that we stand with our family of faith in countries of severe persecution to protect children against the destruction it causes.
"Those children are vulnerable and defenceless, and they depend on adults for protection, provision and guidance. Persecution has a serious impact on their well-being, with the intention to stop the Christian faith from spreading and to break the bond between children and their parents. Open Doors wants to support innocent children to stand strong against the onslaught of persecution and provide them with opportunities to develop."
Methodology of research
The report was authored by Open Doors World Watch Research (WWR). During the reporting period, which was from 1 October 2021 to 30 September 2022, Open Doors WWR monitored religious persecution dynamics in more than 100 countries. Analysts studied data from the top 76 countries where the persecution of Christians was recorded as being very high or extreme.
Data was gathered from Open Doors' field staff and field contributors, external experts and WWR persecution analysts. As a part of the data collection process, regionally based experts collected qualitative data from trauma specialists, church leaders, focus groups and local persecution experts.
Additionally, this year's report has been supplemented by further research carried out by Open Doors partners in the Middle East with youth in seven countries in the region. Focus groups were held with 6-15 participants in each group, with two held in Syria and one group in each of the
other countries (Algeria, Egypt, Iraq, Jordan, Lebanon and Palestinian Territories).
More information
For more information or to arrange an interview, please contact Elizabeth Botha, media officer at Open Doors, at [email protected], 083 227 8164 or 011 888 9341.
Open Doors Southern Africa (ODSA) forms part of the Open Doors International ministry, which serves persecuted Christians in over 70 countries across the world by delivering Bibles and Christian literature, visiting persecuted Christians, discipleship and training, offering emergency aid to victims of persecution and natural disasters, and speaking out and raising awareness through advocacy.
Media release issued by Elizabeth Botha
Media Officer: Open Doors Southern Africa
Tel: 083 227 8164 / (011) 888 9341
Email: [email protected]
Photographs:
Photo 1: Children reading a Children's Bible in northern Mozambique.
Photo 2: Boys at an Afghan refugee school in Iran.
Photo 3: Two children in the streets of Iran.