Kindly note that letter writing is on hold until further notice due to postal service issues. Thank you for your understanding.
When we encourage persecuted Christians we give them hope, help nurture patience, and make it easier for them to love as Jesus loves. You can write gracious words to our persecuted brothers and sisters, and strengthen them in the faith as they advance God's Kingdom where faith costs the most.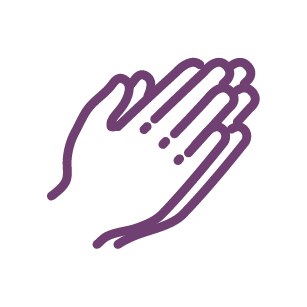 Pray That:
Your letter will arrive safely at its destination.
The recipient will be blessed by what you've written and comforted by the knowledge that you are praying for them (Romans 15:30).
God will give the recipient strength to persevere, and that they will know His compassion and mercy (James 5:11).
Writing guidelines
Pray and ask God to give you the right words to write.
Please don't dwell on the recipient's plight or share about the blessings of life in your country.
To assist us in translation, please write in simple English and please keep your letter brief.
Please write your letter on an A5 or A4 piece of paper.
Security
Provide your name and country (not your full address).
Please don't mention Open Doors in your letters.
Don't criticise a country's religion or religious extremists, its government, judicial system or political leaders.
Please email all letters to:
Once you've emailed your letter, remember to pray for the person you've written to. Your prayers really make a difference!