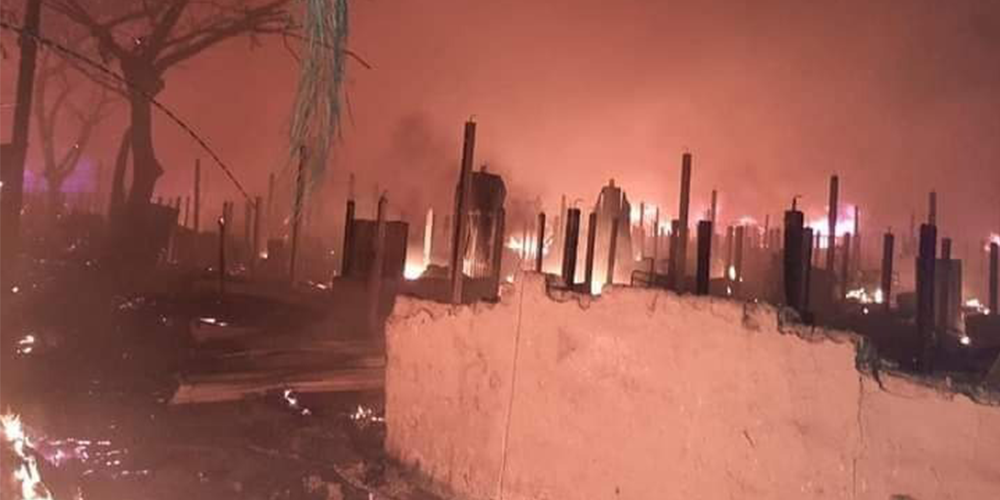 Pray for Rohingyas whose homes burnt down
In the early hours of Thursday, 14 January at least 500 houses belonging to Rohingya people, including Rohingya Christians, were burnt down in a fire at the Noyapara Rohingya camp in Bangladesh. The exact cause of the fire remains unknown. At least 25 people were injured while several Rohingya believers have lost everything.
It's mid-winter in Bangladesh and cold, leaving many now without shelter at this time. So please join us in praying for those who've lost their homes.
Pray:
Pray for the Christian families who have lost everything in the fire. Pray for God to comfort them and provide for their needs.
Pray for their neighbours and ministries working among them to be a source of encouragement at this critical time.
Pray that the camp authorities will act quickly to relocate those who lost their homes to a safer place.