You're helping pastors like Tun in Myanmar stand strong and lead people to Christ!
Tun*, a pastor in his mid-thirties, lives in Myanmar where tribalism and Buddhism make Christian ministry difficult. Despite the tension, he steadfastly continues doing the Lord's work and ministering in a heavily Buddhist village in the country – thanks to the support of friends like you.
He shares…
"People look at us Christians like outsiders. Like they are better than us. Non-believers like Buddhists see us as lesser than them, like people who don't [do] good work like they do."
What's more, Tun is in a minority tribe, so his ethnicity makes him vulnerable. "The bigger cultures and tribes want to take away our identity. They want us to follow their religion," he said.
In the face of all of this, Tun loves seeing "people being dedicated to Christ, lives being transformed and winning souls. This gives me pure joy." Amazingly, in a country where tribalism divides the Church, Tun has a desire to see lives being transformed in other tribal communities too. A desire that was ignited after he attended Open Doors' Standing Strong Through the Storm (SSTS) training.
Through this training that you helped provide, he learned that God is the God of all tribes – and that serving the Church isn't limited to serving just one tribe or one denomination, but serving the people of God. Since then, God has expanded Tun's territory beyond that of his own church, which has resulted in him teaching the SSTS training to 1 000 believers over the past seven years!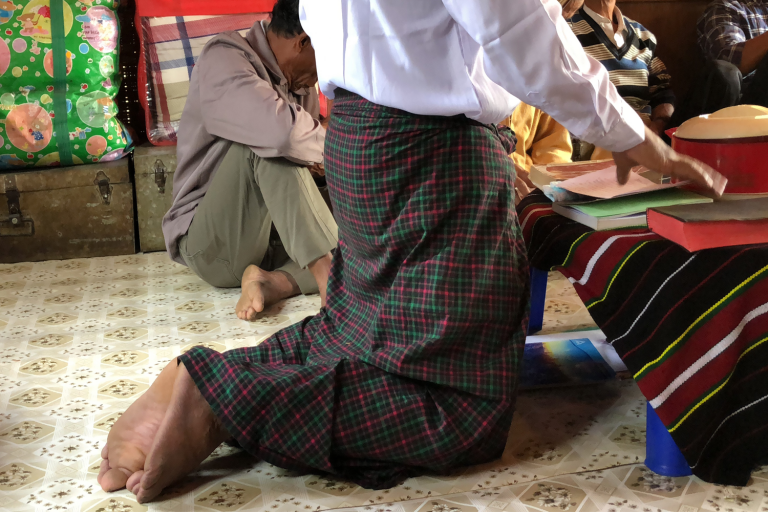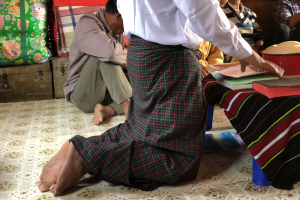 Tun also attended his first livelihood training a few years ago, and once again he took what he learned and trained 100 believers in livelihood, which helped them provide for their families. "During that time there were no crops, no harvest. There was famine. Open Doors taught us what to eat and drink. What the rats couldn't eat. If we raise fish, the rats can't go and swim in the water and eat it," he said.
God has worked through generous friends like you to make it possible for him and others to be strengthened through these Open Doors trainings.
"I've been blessed, and I've become a blessing to others now. Thank you for your support. Your work and your prayers are not in vain. It has produced fruit in my life, and in the future it'll bear more," Tun said.
Your support of Tun through Open Doors shows how standing by one persecuted Christian can encourage many others. Thank you!
*Representative names used for security reasons.