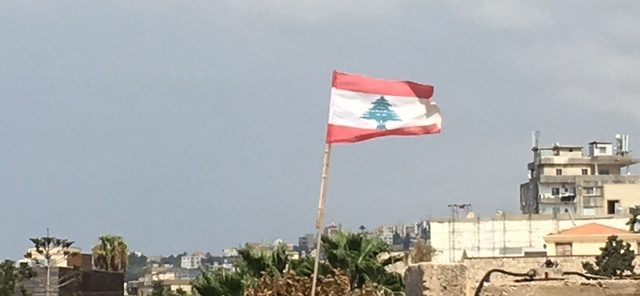 Our partners in Lebanon share how the bomb blast has impacted them
Lebanon is also an essential area for our work in Syria. In Lebanon, Open Doors supports Christians that have fled persecution in Syria and now live as refugees in the country. We recently checked in with our partners to find out how the #Beirut blast has impacted them. This is what our partners had to say:
Several of the refugees we support [have] suffered from injuries. One is at risk of losing eyesight.
Some believers [have] suffered from emotional damage as a result of the blast. No deaths were reported among those we support. Praise Jesus.
One church we work with was damaged, and the recently opened Centre of Hope in Beirut was also damaged.
Many refugees have material damage to their houses. Some lost so much of their belongings that they don't even have a glass to drink from. Through support and local partners, we will help them to fix their houses.
Lebanon depends on this port for importing 80% of their basic necessities. The refugees we are supporting face acute food insecurity. We will continue to take care of them.
A bookstore and warehouse in Beirut that we use to import books into Syria has been damaged. The delivery of the books will now be delayed.
We praise the Lord for protecting believers and our partners in Lebanon during the time of the explosion. We are reminded of a Bible verse in Psalm 5:11 that says:
"But let all who take refuge in you be glad; let them ever sing for joy. Spread your protection over them, that those who love your name may rejoice in you."
Our God surely is a God who protects us from harm.
Pray that the Lord will rebuild, restore and heal everyone and everything affected by the explosion! Partner with us in prayer and by giving towards our work in Lebanon.  Click here to partner with us…