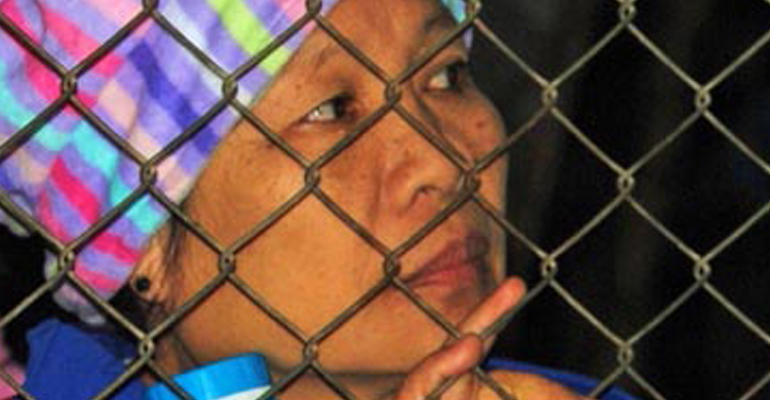 Nepal: Many Christians Killed by Earthquake during Church Service.
Summary: Church services in Nepal take place on Saturdays and therefore during the earthquake on 25 April, most Nepalese believers were praying and worshipping during their church services. Local pastors report the number of deaths well over a 100.
On Saturday, April 25, Nepal was hit by a powerful earthquake that killed thousands of people within a few minutes. The magnitude was recorded as 7.8 on the Richter scale. The death toll has reportedly reached over 7 000 and the number injured over 14 000. Destruction was enormous.
In Nepal, Saturday is observed as the day to attend church services, rather than Sunday. When the earthquake hit the country, most Christians were attending church services. Our Open Doors team in India was able to connect to a few affected churches and secure information. Kumar Singh Bisht, a reporter from Good News FM (a radio channel in Nepal which spreads the Gospel), reported on the loss incurred by Canaan Church in Sukedhara, Kathmandu. The earthquake hit as church members were praying. The church building was destroyed and 23 people died when the building fell. The pastor of the church, Nima Sherpa, was also injured while his wife, Sushma Sherpa, was killed when the church building collapsed. Pastor Lalbahadur Limbu, who had come as a guest speaker to the church, was also injured and is in critical condition.
The death of 17 people was reported by another church, Mukt Mandali in Sitapaila, Kathmandu. As the people were conducting the Saturday church service, the earthquake hit and destroyed the church building. Several church members were injured. Other churches also suffered substantial damage. The walls of Kupondole Navjivan Church in Kathmandu collapsed. Believer's Church in Kathmandu reported the critical injuries of six to seven believers.
The total number of Christian deaths has yet to be confirmed, however, according to many local pastors, the number is roughly over 100. Numerous churches, particularly in the Kathmandu Valley, have been severely affected by the earthquake. Open Doors is still waiting for the situation to stabilise to obtain more information.
The Indian government is providing help through paramilitary forces. There are numerous NGOs and other organisations that are rushing in to provide help to the people in the city. However, Pastor Bisht reported that many Christians are being neglected in the relief efforts. "It is shocking that, even after so many days, none of us have received even [one kilogram] of rice or anything else from the government or any NGOs," he said. "Our church members are sharing their remaining food. Shops are closed. There is a terrible crisis here."