Intensified attacks target Christians in Central Nigeria
Believers hold prayer vigils with plea for help 
Christians in Central Nigeria are holding prayer vigils after intensified attacks on their communities have left more than 340 dead and 80 000 displaced from one state alone. The sustained attacks on Christian farmers in Plateau State have continued unabated since May, with the Nigerian army only moving in to restore order on Saturday, 22 July.
The local government area of Mangu has been the epicentre of the violence with extremist Fulani, who are traditionally cattle herders, looting and burning the homes of Christians and killing them as they try to escape.
According to sources at Open Doors, a ministry organisation that supports and strengthens persecuted Christians around the world, the attacks have been happening almost every day in different communities in Mangu. The latest data shows that a total of 346 people were killed in Plateau State during the past three months, of whom 315 were Christians.
Markus Artu, an official in the Mangu district, says there are now an estimated 80 000 internally displaced persons within eleven refugee camps in the Mangu area. Nigeria's military chief of staff, Major-General Taoreed Lagbaja, visited Mangu last Saturday to mark the start of special operations to "stamp out" the crisis.
Plateau State is on the dividing line between Nigeria's mostly Muslim north and the predominantly Christian south and has for years been a flashpoint for tensions. Christian communities in the neighbouring local government areas of Barkin-Ladi and Riyom have also experienced an upsurge in violence from Fulani militants.
Dangerous to be a Christian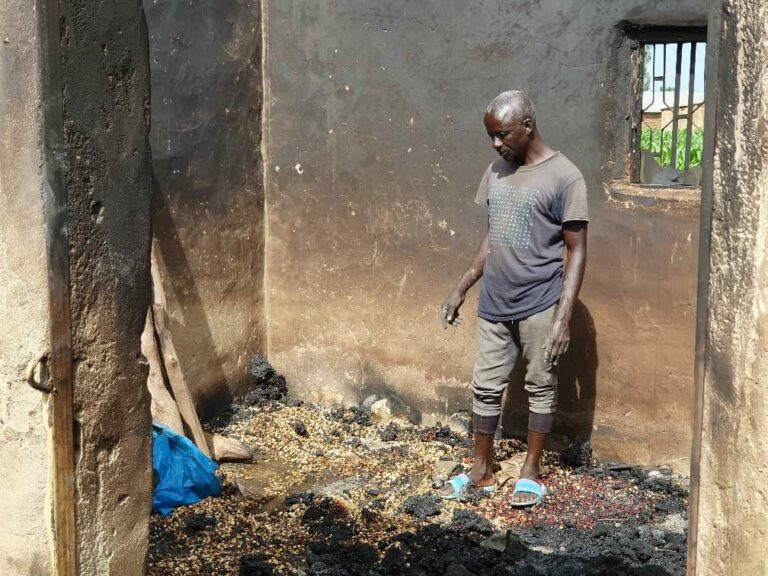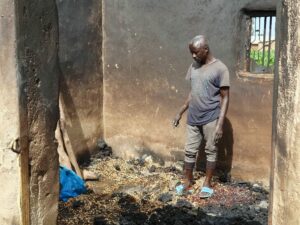 Nigeria is currently number six on the Open Doors World Watch List, an annual ranking of countries where it is most dangerous to be a Christian. Since the northern states declared allegiance to Sharia (Islamic law) in 1999, the enforced Islamisation has gained momentum, by violent and non-violent means.
Christians face discrimination and exclusion as second-class citizens. Believers from a Muslim background also face rejection from their own families, pressure to give up Christianity and often physical violence.
Violence remains the most dangerous and prevalent threat in Nigeria. Attacks by Islamic militant groups have increased consistently since 2015, with the government failing to prevent the rise in violence. Christians continue to be attacked indiscriminately and brutally in Northern Nigeria, and the violence has now spread to Southern Nigeria.
Militant groups such as Boko Haram, Islamic State West Africa Province (ISWAP) and Fulani militants inflict murder, physical injury, abduction and sexual violence on their victims. Many Christians are dispossessed of their land and their means of livelihood, and now live as internally displaced people or refugees.
A dark picture
Lynette Leibach, executive director of Open Doors Southern Africa, says: "The figures with regards to the ongoing violence against Christians in Nigeria show a dark picture. Families are disrupted and many believers are internally displaced. They pay a very high price for their faith in Jesus and their Christian identity.
"We need to support the local Church in this country to ensure that our family of faith knows that they are not alone and that they can courageously remain as lightbearers in the dark, despite being targeted for their faith."
Open Doors works through local church partners to strengthen Christians in Nigeria with discipleship and persecution survival training, trauma care, relief aid and socio-economic projects.
Arise Africa campaign
According to the organisation's most recent research, there are more Christians in Africa than in anywhere else in the world. A conservative estimate is that 95% of all Christians killed in 2022 for their faith were killed in sub-Saharan African – the vast majority of them in Nigeria.
Therefore, Open Doors has recently launched the Arise Africa campaign to create awareness of the unthinkable violence against Christians in Nigeria and across sub-Saharan Africa. This campaign, which will run over the next four years, is aimed at standing with Christians across sub-Saharan Africa.
Feedback from survivors
Simon*, a Nigerian citizen who survived an attack on him and his family on 1 July, says about their ordeal: "We were surrounded by Fulani militants. I just escaped. Two of my neighbours were killed. My wife and children narrowly escaped. I saw the extremists with my own eyes – they burnt our food, mattress, cushions and palm oil. They burnt everything I owned. All I have now is the clothes on my body."
Another Nigerian survivor, Danladi*, described an attack on his village: "It happened during the night. We were at home when they surrounded the whole community. They started shooting and killed many people, we escaped narrowly. Our houses have been burnt; we are still living with stress." Danladi, who has been left with nothing after all his possessions were burnt, added: "We are calling on Christians all over and those in Nigeria to come to our rescue."
Reverend Dr Gideon Para-Mallam of the Para-Mallam Peace Foundation in Nigeria confirms that religiously motivated violence and attacks against Christians have escalated drastically in the last few months. He says: "The current harvest of deaths in Mangu must be treated with the utmost urgency it deserves. These unjust killings have lingered on too long – not just for Mangu but in other hotspots in the Middlebelt areas as well."
Plateau State Governor, Caleb Mutfwang, told Nigerian journalists: "What we are witnessing here is a meticulously planned operation to decimate our Christian population. It is crucial to recognise that this isn't merely a farmers-versus-herders clash, as traditionally portrayed. This is a situation where innocent villagers are attacked during the night while they sleep."
More information
For more information or to arrange an interview, please contact Elizabeth Botha, media officer at Open Doors Southern Africa, at [email protected], 083 227 8164 or 011 888 9341.
*Names changed for security reasons.
Open Doors Southern Africa (ODSA) forms part of the Open Doors International ministry, which serves persecuted Christians in over 65 countries across the world by delivering Bibles and Christian literature, visiting persecuted Christians, discipleship and training, offering emergency aid to victims of persecution and natural disasters, and speaking out and raising awareness through advocacy.
Media release issued by Elizabeth Botha
Media officer: Open Doors Southern Africa
Tel: 083 227 8164 / (011) 888 9341
Email: [email protected]