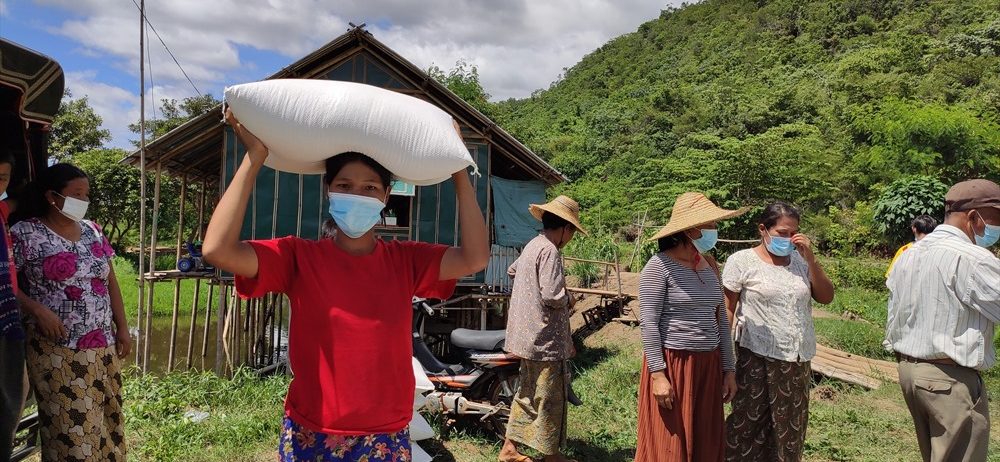 How far would you travel for a bag of rice?
For some women in the remote villages of Myanmar it's 7km's one way, 14 km's there and back. Since it's monsoon season and traveling by motorbike is extremely difficult, they set out on foot.
In the midst of the coronavirus pandemic, believers in the hilly, rural areas of Myanmar have struggled more than usual. They live in hard to reach areas and food aid is difficult to come by. Sometimes, they are even denied access to aid because of their Christian faith.
Now there is food, thanks to your support. In the photo below, taken by one of our field partners, Ma Khin* carry's a bag of rice, balanced on her head. Sharing her story, Ma Khin said, "I never before experienced such desperate need for food."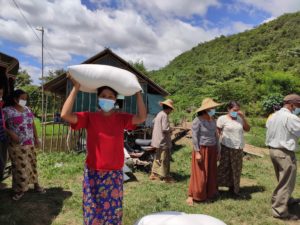 Unreached by official aid.
In other parts of the country, over the course of the COVID-19 pandemic, Open Doors partners in Myanmar have heard about areas that government aid has not been able to reach. These are places where most of the villagers are farmers and laborers, who are facing great difficulties because of the nationwide lockdown.
A field partner shared: "The villagers are daily wage labourers working in construction. Since the lockdown was implemented, the companies who employed them closed down and they lost their jobs – they do not have money to buy rice. A few of them who have land cultivate some maize, so when rice is not available to them anymore, they survive on maize and fruits, edible leaves and roots from the forest."
"They survive on maize and fruits, edible leaves, and roots from the forest."
In another village, it's almost the same story: "The believers are mostly daily wage laborers who lost their jobs and their livelihood. Since they could not earn anymore, they went to the forest to search for bamboo shoots for food. They tried to earn money by cutting and selling bamboo. The Buddhist community and the government have neglected and discriminated against these believers because of their faith."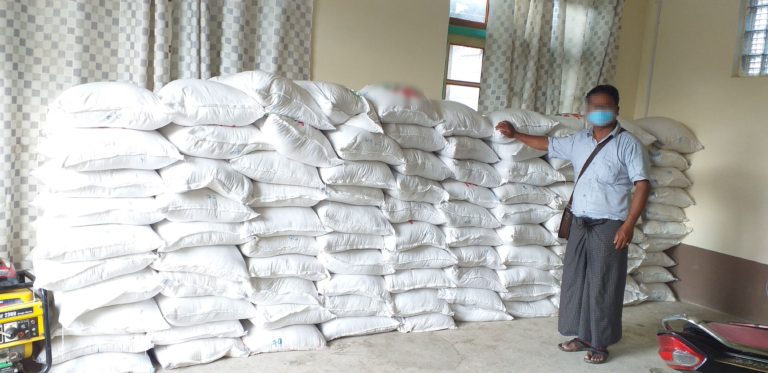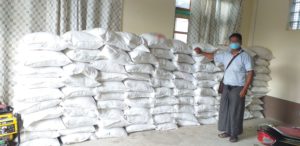 Challenging terrain.
Relief was distributed to believers in 15 different villages – by foot, bus & motorbike. For the last part of the journey to some of the villages, the narrow roads, perched on difficult terrain were too challenging for the larger vehicles. To collect their bags of rice, the believers had to travel the final 7 or 8 km's to the aid pickup points on their motorbikes – taking up to 3hrs to complete the relatively short distance.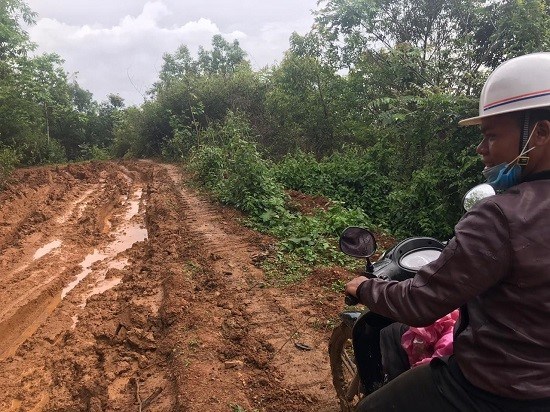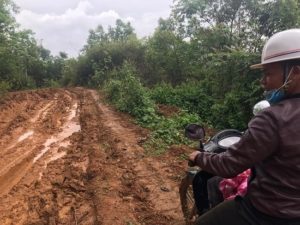 "We'll have a grand dinner tonight"
With a sack of rice on his back, this young boy ran back home with happiness in his heart.
Excited, he did not stop walking when the local pastor and Daniel, an OD partner talked to him. When Daniel asked, ''When will you start cooking the rice?'' The boy replied immediately, "I will cook as soon as I get home. My parents went out to search for food in the forest – they will bring mushroom and fruits, and then we'll have a grand dinner tonight!"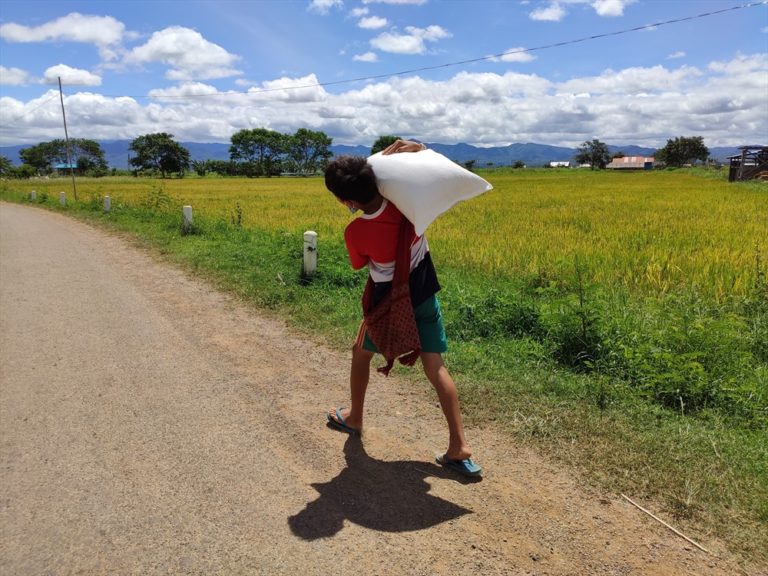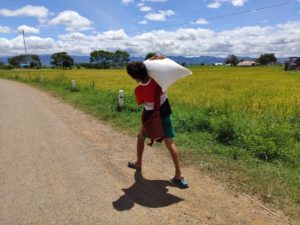 An opportunity to witness.
Our local partner noticed that when the distribution was happening, Buddhists neighbours often came to the house of the Christians, curious to see what was going on and hoping to get some rice – and that they were surprised to see Christians share their rice with them.
"Many believers shared the gifted grocery with their Buddhist neighbours," she noted. "This opened an opportunity for the Christians to share the love of Jesus."
The relief was a timely providence and blessing for many believers in Myanmar. One of those who received help was eager to pass on their appreciation:
"We thank God for this relief and for everyone who helped to provide it. We will always remember you in prayer, even those people whom we haven't met."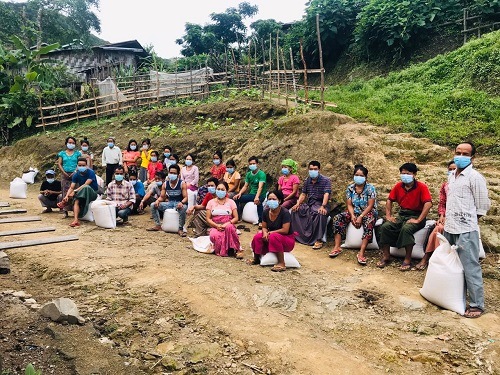 You can continue to help various believers during these difficult times. Click here to be a difference to believers in Myanmar.