Earthquake update: This is what your prayers & gifts did
Since the February earthquake, thanks to the gifts and prayers of Open Doors supporters, we've been able to help the people of God in Syria with both emergency support and long-term aid as recovery begins. 
The earthquake caused more than 7 000 people in Aleppo to leave their homes and stay in churches and monasteries during the first few days. Our local partners were the first to respond. Not all churches are prepared for such a crisis, and our Open Doors partners provided several churches with food, water, blankets and mattresses, and heaters, equipping them to reach out to their hurting communities. 
Merry and her friends were part of the outpouring of support for Christians in Syria after the earthquake. "In the 12 days after the earthquake, we were able to show love more [often] than we were able to share during the 12 years of war," she shares.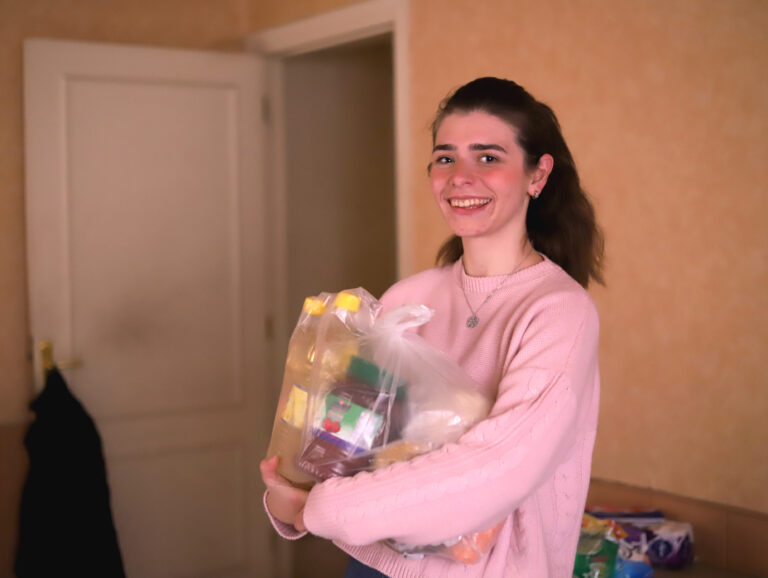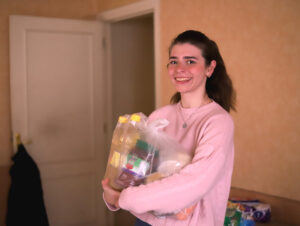 Merry herself is a young believer who has experienced hardship through persecution and war. In late 2022, she received training through Open Doors partners in Syria — a program that helped participants see how they could use sports to help people see the light of Christ and bring people into the church. During the training, she oversaw organisation and meals, and was also taught about first aid. How wonderful that she was able to put her training to use during the decade's biggest natural disaster! 
Along with her brother and other young people who participated in the training, Merry created a relief team to help people through the aftermath of the earthquake. The team received help from relatives and friends who live abroad and began buying, bagging and distributing packages of food and hygiene products to needy people. 
"We split the tasks just like a football team," she says. "For us, 'winning' was helping people and showing humanity; we have a message to send, and that's the message of love."  
This shows the full circle of support happening in the region. We praise God! 
Other key support that you helped provide: 
5 038

 families were supported with one-time cash vouchers essential for relief

 

2 500

 families were identified who needs cash vouchers for six months

 

1 200

 homes have been examined by engineers, 

780

 have been repaired or are in the process. 

 

40

 apartment blocks were identified as needing reinforcement—our partners have been able to begin or finish work on 

7

 of these blocks. 

 

40

 families have received rent support when it was determined their homes were unsafe to return to.

 
There's still much to do—but Open Doors is committed to long-term support for the Christian community in Syria. Our goal is to serve all the 50 000 Christians in Aleppo and Latakia, as well as more hidden groups of believers who have converted from Islam—a decision that can still be extremely dangerous in Syria.  
When we help with emergency and long-term needs, the Christian community can continue to be the Church and build the Kingdom in the most dangerous places. Thank you for being part of this mission through your prayers and support!  
If you can give today, your gift will help Open Doors assist our family in the most dangerous places when emergencies and persecution strike. CLICK HERE TO GIVE. Thank you!