World Watch Update: Pray for the Middle-East

#7 – Iraq was home to 1.2 million Christians in the 1990s. Now, only an estimated 250 000 Christians remain due to forced displacement.
#6 – Between 300 000 to 1 000 000 Christians have left Syria since the civil war started in 2011. Today, around 795 000 Christians remain.
#21 – As many as 77 Christians were killed in Egypt by Islamic State – just within the first half of this year.
#8 – At least 193 Christians were arrested or imprisoned in Iran in 2016 alone.
The Arab Spring of 2010 was initially hailed as a pro-democracy, anti-corruption movement gaining its initial impetus in Tunisia and Egypt. But militant Islamic groups soon hijacked the momentum. It wasn't long before, well-funded and violent Islamic extremist movements swept across the Middle East in a wave of insurgencies. Libya, Iraq, parts of Egypt, and Syria descended into civil war, displacing literally hundreds of thousands of Christians from their ancient homelands.
Today, two regional powers, Saudi Arabia and Iran, have gained power in the Middle East after the military pullback of the United States in the region. Yemen has become a waste zone because of the invasion of Saudi Arabia, with many Christians caught in the crossfire. While in Iran, a record number of house-church Christians have been arrested, and many are losing their livelihoods after having to pay huge fines.
Christians in the Middle East need us to stand with them in prayer. So please…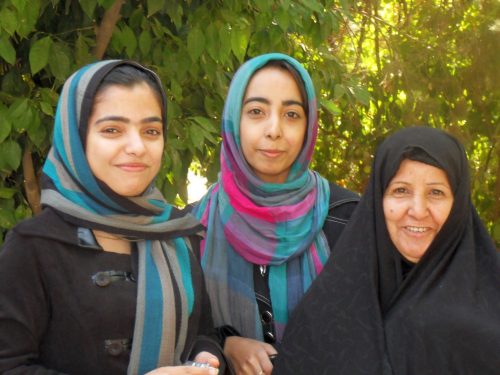 Pray for the protection of Christians who are caught in the middle of war and persecution – that God strengthens and enables them to endure.
Pray for equal rights and citizenship for Christians and other minorities, so they can return to their homelands without fear.
Pray for Christians who've been imprisoned for their faith – that God would protect them and give them strength to spread the Gospel in prison.