| | | |
| --- | --- | --- |
| Country rank | | 10 |
| Last year's rank | | 13 |
| Region | | Africa |
| Population | | 45 992 000 |
| Christians | | 2 000 000 |
| Main Religion | | Islam |
Persecution of Christians remains at an extreme level in Sudan, and there are fears that this will worsen amid the ongoing unrest, and that the country could return to the former authoritarian years of President Omar al-Bashir. This could undo the positive steps made towards religious freedom under the transitional government.
Social attitudes towards Christians have not changed, especially in areas outside the capital, Khartoum. Christians are still vulnerable to extreme persecution from both their communities and their own families, particularly if they have converted from Islam. Converts may face sexual assault and domestic violence in their homes, as well as being vulnerable to imprisonment and violence. And although the death penalty for leaving Islam has been abolished, there are fears that this could be reinstated.
No real protections have been put in place for Christians and other religious minorities. Since the military coup, four churches have been closed, and confiscated churches and lands have yet to be returned to their Christian owners. Trying to build new churches is still extremely difficult.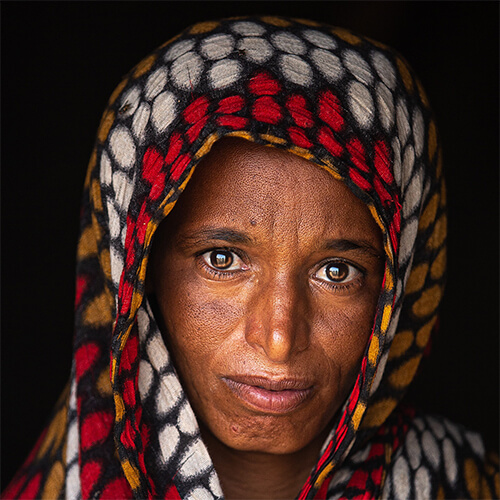 Meet "Abdul"
"There are not equal rights for Christians to build their churches, the way Muslims have the full right to build their mosques."
Abdul is a Sudanese Christian
Please pray
For peace to prevail in Sudan and that God will establish rulers who enforce lasting respect for human rights.
For church leaders engaging with their Muslim counterparts – for constructive dialogue on how to bring true change at a community level.
That Believers from Muslim Backgrounds will grow in their knowledge of Christ and have wisdom to speak courageously about Christ.
How does Open Doors support our family in Sudan?
Open Doors works through local church partners in Sudan to strengthen persecuted Christians through persecution survival training, discipleship training and economic empowerment projects.
Sign up for our weekly World Watch List prayer update