You support helps uplift Praveen and Shanti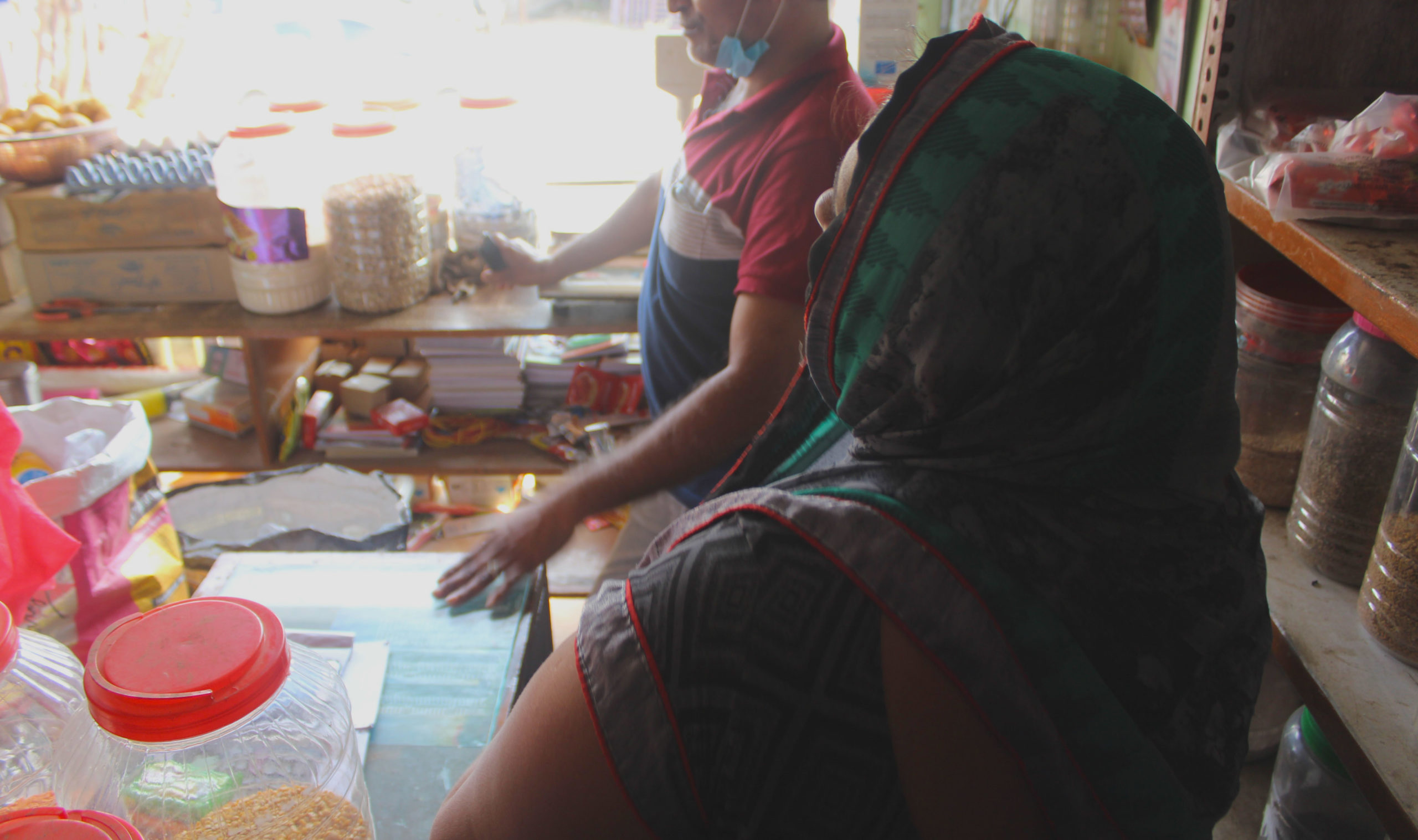 For years, Shanti* (42) from India suffered with a physical illness. Her husband Praveen* (45) tried everything to heal her, but nothing worked. "I visited hospitals, sorcerers and consulted priests in temples. I celebrated every Hindu festival to not anger any god or goddesses, but there was no relief for my wife. Instead, a huge amount of money was wasted," shares Praveen.
In order to earn a livelihood and find a cure for his wife, Praveen sold his house and moved to another state. After much searching, they found a rental above a church. Noticing the worship and songs in the church every day, Praveen asked the owner what this was all about. The owner happened to be the pastor of the church, and he shared about Christ. Instantly, Praveen shared his struggles and asked the pastor to pray for his wife and family.
A few days later, the pastor and his wife prayed for deliverance for Shanti – and she was instantly healed! Experiencing this deliverance and healing, Shanti wanted to know this God. As she heard about Christ from the pastor, and heard the Word of God, she believed, and within months, Shanti and Praveen were baptised.
When their families found out that they had converted, they were furious and warned them to leave Christ. When they didn't, Praveen's brothers took the land he had inherited and constructed a house for themselves on it. Praveen had hoped to sell the land to pay off the debt he had incurred when he tried to get Shanti healed.
When they couldn't get money from the land they had inherited, Praveen opened a shop. Unfortunately, their shop didn't make a profit, so they were unable to refill the groceries in the shop. Their sons got work as day labourers, but their income wasn't enough to provide for the daily needs of the family – and after the pandemic lockdown hit, that kind of work was hard to find.
"We had no customers and were unable to afford a proper meal. At the same we were unable to pay the monthly lease amount. The owner being a pastor, was gracious enough to understand our situation, but we were worried about our helpless situation," says Praveen.
Thankfully, in their time of need God answered their prayers through you. "As an answer to our prayers, your organisation has come to our help and provided materials to refill the shop. Now the shop is running well and is a stable income source for our family. We can pay our house rent without a struggle and meet all our basic needs," says Praveen.
"I'm so grateful for the kind help. I pray that God will bless you all abundantly, as me and my family have been blessed. I believe many will be blessed through you. My deepest and warm gratitude for each one you," says Shanti.
"Throughout the uncertain times, God's Word kept reminding us, 'Trust in me and I will deliver you and be your provider.' And God has been our supplier. Today we have customers coming to the shop and we're able to refill the groceries too, all because of your help at the right time," says Praveen.
Thank you for your ongoing prayers and support for believers like Praveen and Shanti! You're love and support are a reminder that they're not alone or forgotten. Today, if you're able to give, please prayerfully ask the Lord how you can stand with our persecuted family in Christ as they continue to serve Christ amid increasing hostility.
*Names changed for security reasons.
Gifts are allocated to where most urgently needed across the globe – thank you!