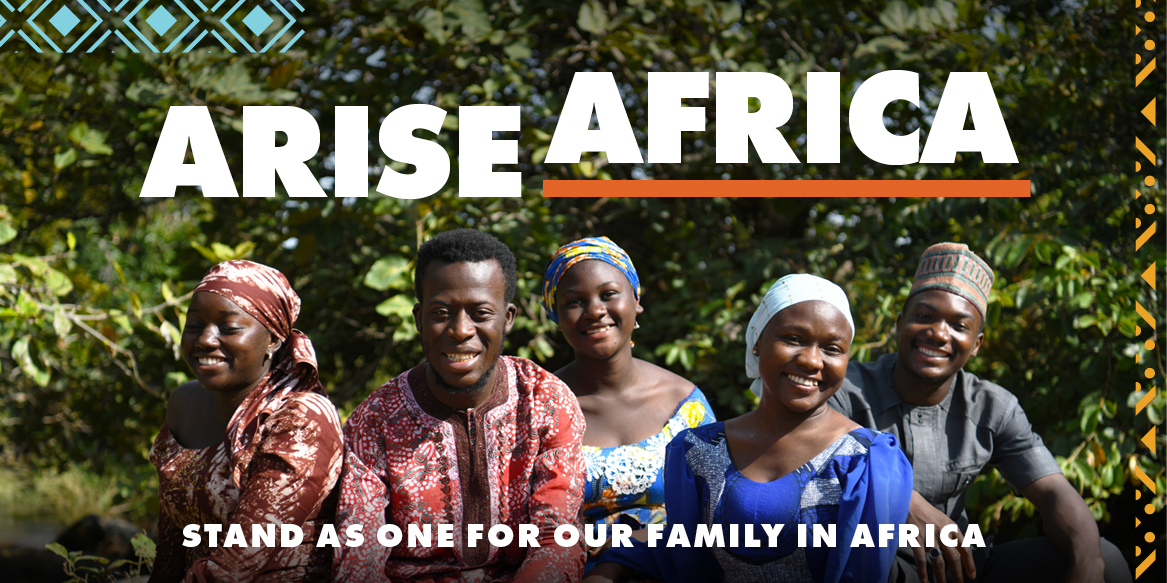 "Arise, shine, for your light has come, and the glory of the LORD rises upon you.
See, darkness covers the earth and thick darkness is over the peoples,
but the LORD rises upon you and his glory appears over you.
Nations will come to your light, and kings to the brightness of your dawn."
 Isaiah 60:1-3
There are more Christians in Africa than in anywhere else in the world. And yet, according to the most recent Open Doors research, a conservative estimate is that 95% of the Christians killed in 2022 for their faith were killed in sub-Saharan Africa – the vast majority of them in Nigeria. The violence against Christians across sub-Saharan Africa is simply unthinkable.
But the world hasn't noticed.
Even worse: The world's Christians haven't noticed.
The Arise Africa campaign aims to change this, with God's help.
This year, the campaign begins with a focus on Christian youth from West Africa, titled "AS ONE". For the next four years, we will stand with Christians across sub-Saharan Africa to remind them they aren't forgotten – that their resilience for Jesus matters to us.
God's help is on the way – and the Church in Africa is rising to meet Him, embracing His light even as the "thick darkness is over the peoples". You and we have a chance to join God in this mighty work.
Join us as one Body in Christ as we stand up to violent persecution with the Church in Africa.
STAND UP AS ONE CHURCH TO VIOLENT PERSECUTION IN AFRICA.