You are sparking hope in the lives of children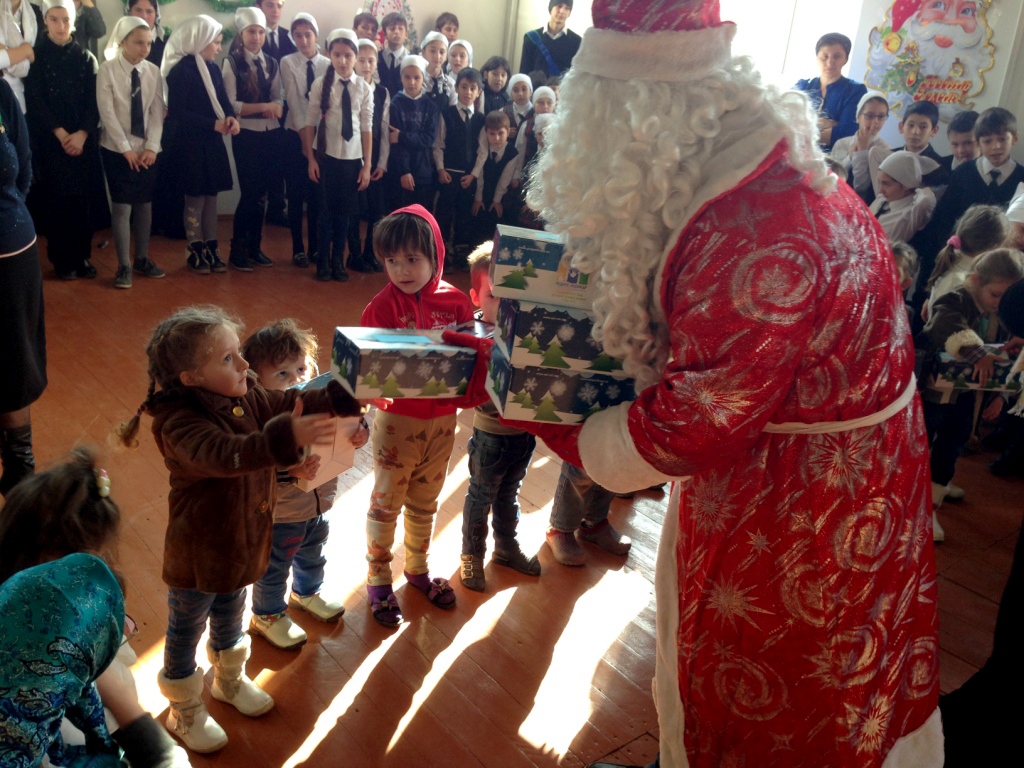 I can't believe there are five Friday's left till Christmas. Thinking of my family's Christmas, my memories are focused on our extended family time together – starting with an early church service. We would alternate year by year at whose home to gather. Everyone contributed their special dish for lunch – ham, chicken, frikadeller, roast potatoes and, of course, trifle for our summer dessert. We'd have a long lazy afternoon of eating and having fun together.
Christmas gifts were limited to one special toy and often practical things needed for the next school year. What are your fondest memories of Christmas?
In the countries where our persecuted family lives, Christmas isn't celebrated freely. Giving a gift is a key opening to reach out with the love of Christ – a way to spark hope.
So, in December last year, the Open Doors team in Central Asia organised and hosted several outreach events to celebrate Christmas and the New Year. Our team shared the nativity story and distributed gifts to children who never got a Christmas gift.
"I was [a] waiting whole year that somebody would give me a gift, my mom is not working, my dad is working, but earning very little. I'm not going to kindergarten, as it [has] become expensive. I'm happy that Jesus Father remembering me and loves me," said a little girl.
 Thanks to your support, the team of fifteen believers could visit middle schools, high schools, maternity hospitals, kindergartens, orphanages, and state colleges where they could minister to Muslim majority communities by distributing 8 000 calendars containing Bible verses. They also distributed 4 000 Christmas gifts to children, organised street performances depicting the Gospel, and provided Christian literature written in the local language.
In response to their outreach, Zuchra*, a mother of six children, shared the effect it had had on her family: "I'm so grateful to God for the opportunity to know you. You came to our house and brought with you this amazing holiday. My daughter will celebrate Christmas for the first time in her life. It's amazing! Thank God for this wonderful gift in our lives!" 
Praise the Lord for giving us the opportunity to do this outreach that is impacting many peoples lives in Central Asia and many other countries.
Thank you for helping make these outreach events possible Your support is helping many children experience the joy of receiving a Christmas gift, some for the first time. It's sparking hope in many families lives and opening many to the truth of Jesus. Today, if you're able to give, please prayerfully consider giving to help spark hope in more families lives this Christmas season.
*Name changed for security reasons.
Gifts are allocated to where most urgently needed across the globe – thank you!