Help Believers from a Muslim Background Stand Firm for Jesus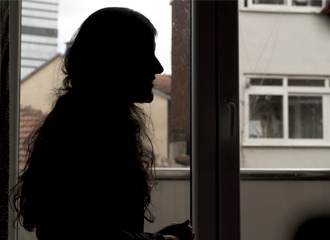 It's a painful and lonely path for a Muslim who decides to reject Islam and follow Jesus.
New Christians face intense pressure and rejection from their Muslim families. Many are slain in "honour killings" or subjected to torture and mob violence. Women are often forcibly married to Muslims, physically abused and denied custody of their children.
Yet thousands are making this courageous choice across the Middle East.
In Iran, the number of Muslims turning to Christ is unprecedented. It's estimated that Iran has 800 000 Christians, most of whom are from a Muslim background.
"They're a whole new branch on the tree – former Muslims who are living with Christ now," says an Open Doors co-worker in the Muslim world. "They're in desperate need of fellowship, discipleship and theological training."
And as their brothers and sisters in Christ, it's our responsibility to stand alongside them and offer support.
When you give below…
You'll help provide Bibles, discipleship and persecution preparedness seminars.
You'll help train leaders to care for Muslim converts, including trauma care.
You'll help equip vulnerable women with vocational skills and literacy.
You'll help provide emergency support, including prisoner and martyr relief.
You'll help defend Muslim converts with legal aid and advocacy… and more.
So thank you for your generous gift below to invest in the lives of secret believers in the Middle East – and help them stand firm for Jesus.
*Name changed for security reasons.
**Should the R568 800 goal be exceeded, your gift will be used where the need is greatest.