You were the answer to believers' prayers in Bangladesh
Earlier this year the COVID-19 lockdown in Bangladesh resulted in many people losing their livelihoods and jobs. They couldn't feed their families, especially Christians, who faced discrimination in receiving emergency aid because of their faith. The situation went from bad to worse when cyclone Amphan hit. Many of these people also lost their homes because of the destruction caused by the cyclone. Many felt depressed, frustrated and hopeless.
Open Doors partner, Brother Abraham got together a team to distribute Open Doors' relief aid packs to Christians in affected areas.
The journey was very challenging as the dirt roads were muddy with big and deep potholes. It wasn't easy to keep the food items dry from the rain because the truck didn't have a proper covering.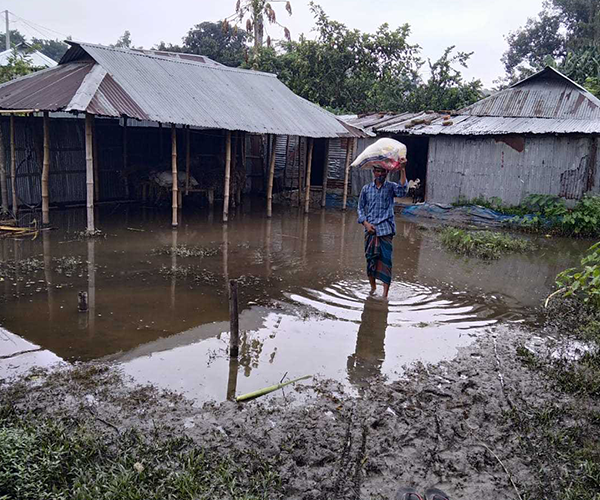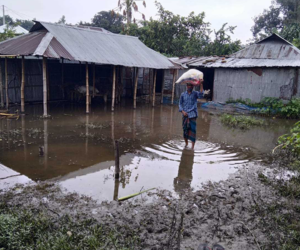 "Sometimes my teammates and I had to sit on the roof of the truck to make sure the tarpaulin covering the food items did not get blown away by the wind and get wet," said Abraham.
It was also risky because of COVID, but they trusted God and took precautions.
These are just some of the lengths that Open Doors and our local partners will go through to assist our brothers and sisters in Christ. But we can't do it alone. Our mission to "strengthen what remains and is about to die" (Rev, 3:2) is too big for us to do alone. That's why we're so thankful for you who stand with us in prayer and support for persecuted Christians, especially in such a challenging time.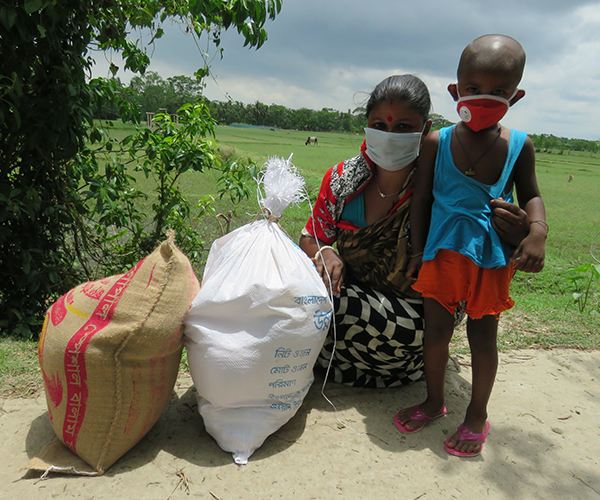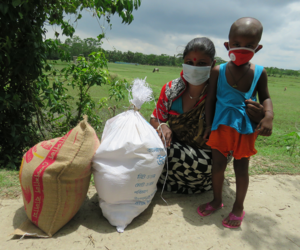 In Bangladesh, your prayers and support helped with emergency relief aid and food. You also helped provide tin sheets for believers to rebuild the roofs of their houses that were blown away by the wind. Overall, by September 2020, aid was distributed to more than 4 500 families, approximately 19 000 people. All thanks to your support.
"We're very happy. I never got support like this before. Many people gave us hope [local authorities], but none of them helped us. You gave us. You gave a lot. Thank you very much," said Susanto, another beneficiary.
Thank you for helping meet the immediate needs of believers in Bangladesh!
There is an urgent need to help persecuted believers in Bangladesh and beyond in the long run as we may have to co-exist with this pandemic for a few years. If you are able to, please help meet their long-term needs to rebuild their livelihoods so they can take care of their families and continue to be salt and light in their countries.
Gifts are allocated to where most urgently needed across the globe – thank you!