You're showing persecuted believers that God will not forsake them!
In many regions of the world, choosing to follow Christ can earn the hatred of your entire community. It's seen as a betrayal of your heritage and the ancestral spirits you're expected to appease.
Having spent years trying to appease the spirits before he trusted in Christ, Samuel*, from Chad, knew what would happen once he was blamed for his cousin's death. So he gathered his family, and they fled their home before his cousin's family set it on fire.
That's when you stepped in to help. Through your prayers and support, Samuel and his family were able to rebuild their home – and get the encouragement they needed to trust God in such a desperate time!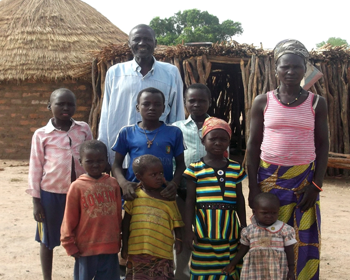 After moving into their new home, Samuel shared…
"Even though I continue to receive threats, I have decided to forgive them completely. And now I have hope because I know that nothing is impossible for God. Even if men forsake me, God will never forsake me!"
Thank you for helping give Samuel hope in the face of persecution. And thank you for any gift you can give below to help more believers like him living where faith costs the most.
Gifts are allocated to where most urgently needed across the globe – thank you!
*Name changed for security reasons.