Show believers under greatest threat they're NEVER ALONE.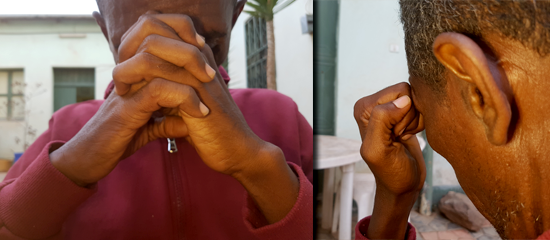 Your brother Paul spent 10 long years in a brutal Eritrean prison – simply for following Jesus.
During his imprisonment, guards constantly pressured Paul to deny his faith. "We will release you if only you agree to sign this form," they taunted. "Why waste all these years?"
"It's all for the sake of my faith," Paul told them.
Your gift today is vital to help reach a R10 872 000 goal this summer to bring hope and practical support to persecuted believers like Paul – through the Never Alone 2019-2020 Campaign.
Your response matters – because you'll help fill these hard-pressed believers with new hope, strength and perseverance, even in the darkest of times.
Paul's words show the impact you can have through your strong support today:
"You supported me while I was in prison, even though you're not my blood family… the way you have supported me is incredible. I have seen the hand of the Lord through you. The Lord comforts and gives me hope."
Thank you for giving generously to help your family in Christ know they're never alone.