You're helping encourage isolated believers like Nawal
To the outside world, Nawal* is a proper Muslim. But in her heart, she loves Jesus and prays every day for His strength to help her follow Him, even though she's completely isolated in her faith.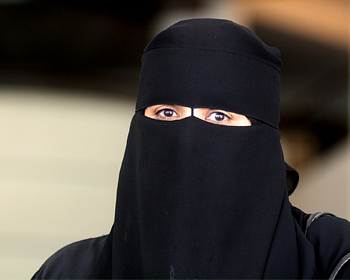 According to Saudi law, if her husband does discover her faith, he is entitled to beat her, divorce her or even kill her. So Nawal guards her secret carefully, but she knows that an army of believers like you prays for her.
Through text messages from unknown sources, she receives encouraging notes in Arabic – nothing revealing, just enough to let her know that Christian friends are praying for her.
After reading each message, she resolutely deletes the whole conversation.
Nawal's situation is a common one for many Believers from a Muslim Background, especially women. And the fear, depression and isolation they face every day continuously threatens their faith. That's why support from friends like you is so critical to help maintain a network of connections that can communicate, pray for and, when possible, care for isolated Christians around the world.
So thank you for helping encourage and care for isolated believers like Nawal. And thank you for any gift you feel led to give today to help more hurting people like her living where faith costs the most.
Gifts are allocated to where most urgently needed across the globe – thank you!
*Name changed and representative photo used for security reasons.