Thank you for empowering believers across the world to share their faith!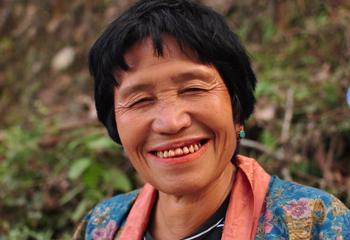 Living in the South Asian country of Bhutan, where women are often illiterate, Dechen and Bidhya were used to living a quiet faith. They never saw themselves as potential teachers, but relied on others to read them the Bible and help them interpret it.
That all changed when you got involved. Because of you, Open Doors was able to help these women learn to read the Bible. Learning to read then gave them the skills and confidence they needed to be able to share their faith!
Bidhya shares…
"It has taught me how to understand the scriptures and share with others. Now, I preach in the women's meeting, church, and different places I visit, encouraging my fellow sisters to grow in the Lord. I have been able to do this only because of what I learned from the trainings."
And this work continues today across the world–all thanks to you and your faithful prayers and support!
Thank you for giving women like Dechen and Bidhya the power to learn and share the Word of God for themselves.
And thank you for any gift you're led to give today to equip believers all over the world to advance the Kingdom of God in places where faith costs the most.
Do your best to present yourself to God as one approved, a worker who does not need to be ashamed and who correctly handles the word of truth. (2 Timothy 2:15)
Gifts are allocated to where most urgently needed across the globe – thank you!
*Representative image used for security reasons.