An Iranian prisoner says thank you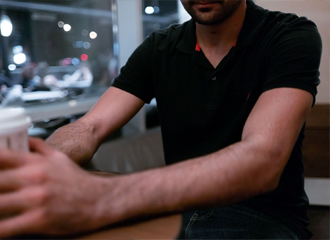 Many house church pastors end up behind bars in Iran—accused of being enemies of the state.  Through your prayers and support, you're bringing them comfort and strength.
Saman* was recently released and is currently seeking refuge in Turkey, where he has attended Open Doors trauma-care training, thanks to friends like you.
Saman says:
"The training has offered me long-term refreshment.  I am encouraged that you visit us, that my story is shared, and that people pray for me.  You can't imagine how much it means to me to know I'm not alone."
He also asks you to pray for the Lord's leading as he looks to the future:
"I'm still talking to God about my future.  It's in His hands.  I would most prefer to go back to Iran and serve the Lord there.  But there is a prison sentence waiting for me.  I would be willing to do it, but I know it would destroy my mother… It's a difficult choice."
Any gift you feel led to give today will bring comfort to believers like Saman who are suffering in Christ's name.
Thank you for your generosity!
"For just as we share abundantly in the sufferings of Christ, so also our comfort abounds through Christ." (2 Corinthians 1:5)
Gifts are allocated to where most urgently needed across the globe – thank you!
*Name changed for security reasons.