You're bringing new hope to evicted Mexican Christians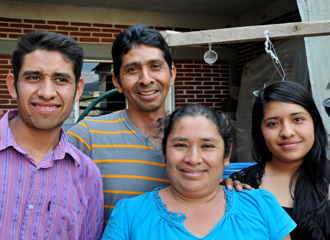 For more than a year, 30 evangelical Christians from the central Mexican town of Tuxpan de Bolaños have been living as refugees. Local chieftains—angered at the believers' refusal to participate in the ancestral traditions—have refused to let them return home.
"I went back once," shares Rosa, who was forced out of her home, along with her two young children. "They threw stones at us in the house we were sleeping in… They left holes in the roof and door."
Life has been tough.
But now, new hope is dawning—thanks to friends like you.
Through your support, the families have been equipped to set up two small business projects. By baking bread and traditional corn tortillas, the Christians are now beginning to earn an income to help them start over.
"We are now a local provider of tortillas for the municipal government," smiles Victor, one of the entrepreneurs. "Our lives have experienced a huge change. With the help of Open Doors, we are now well respected by everyone in Bolaños."
And, in answer to many prayers, the families have recently heard that the Municipal President of the town is looking to secure a plot of land on which the Christians will be able to rebuild their homes.
Please pray on for the families—and for local Open Doors co-workers who will be coordinating the legal arrangements for the families' new homes.
"Now it is God who makes both us and you stand firm in Christ." (2.Corinthians 1:21)
Gifts are allocated to where most urgently needed across the globe – thank you!
*Representative photo used for security reasons.