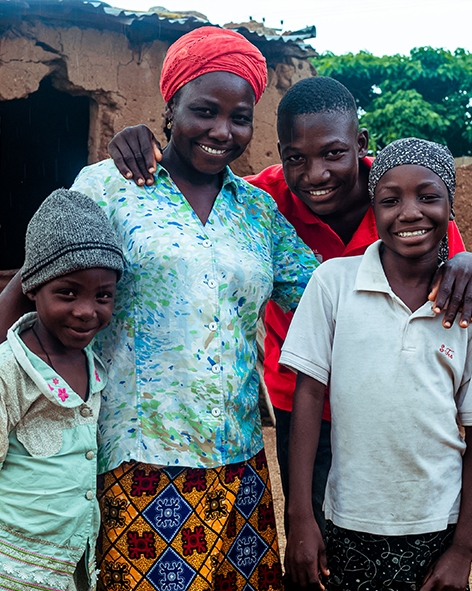 More Christians are killed for their faith in Nigeria than in any other country in the world. They're often murdered or have their property and means of livelihood destroyed.
Charity and her children are one of many families that survived a violent Boko Haram attack on their Nigerian village.
They lost a few family members and didn't know how to process what had happened, but through your support, they're finding hope for the future.
"We didn't know we were traumatised," Charity shares. "We didn't even know what trauma meant. Then you came just at the time we needed the teaching on trauma.
"The attack put a wound in our hearts that would not be healed. But the teachings you gave us really helped us because it brought unity," she adds.
Remind Charity and her children of the healing touch of our Saviour through your words of encouragement today.
Writing campaign ends 30 November 2022