You're helping Nuba believers survive and spread the hope of Jesus!
In a community threatened by government oppression and ongoing drought, the graduation of Nuba believers, like Musa*, from one of the most influential Bible colleges in Sudan is no small achievement.
Entrusted with the serious task of sharing the hope of Christ throughout their community, these committed Christians are clear testimonies to God's heart for reaching the Nuba people.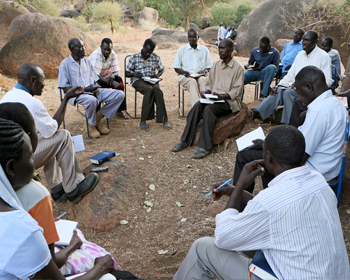 As Musa shared with one of our field workers after his graduation…
"I am a better person now and am able to understand the plan of God for my life. I want to say thank you to all who supported the Bible school. Please pray for Muslims in our area to come to Christ."
Musa is just one of the many evangelists and missionaries you've helped train through your partnership. But the impact of your support doesn't stop there. Thanks to friends like you, Open Doors has been able to provide more than 12 000 women and children with lifesaving food supplies, basic medicine, and crucial mosquito nets.
So thank you for helping our brothers and sisters not only survive in the Nuba Mountains, but also be witnesses for Christ in that region.
And thank you for any gift you can give below to help care for and train even more believers living in places where faith costs the most.
Gifts are allocated to where most urgently needed across the globe – thank you!
*Representative name and photo used for security reasons.