Send hope and support to African Christians facing violence!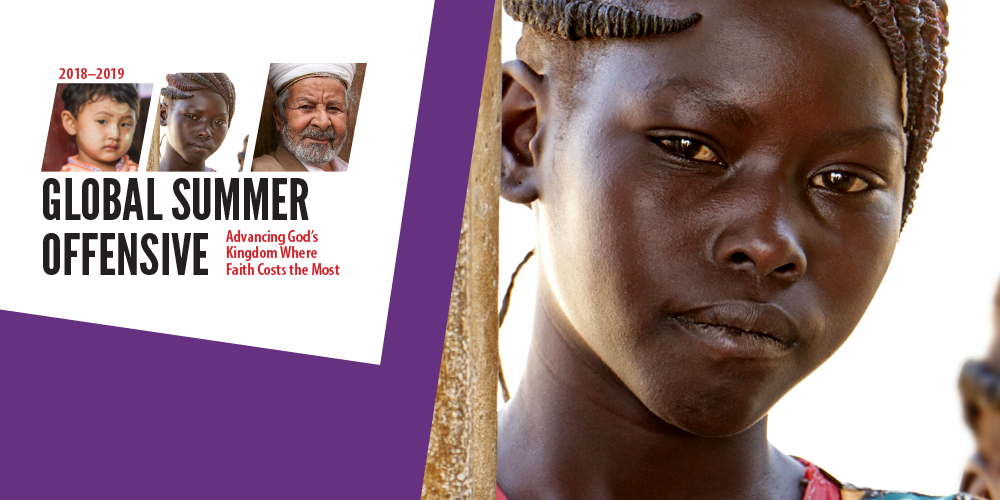 Anti-Christian violence is increasing in various parts of Africa. Ethnic cleansing of believers is becoming common in countries such as Somalia. Islamic terrorism is also resulting in increased persecution of Christians in many regions.
Your gift toward the R11 742 442 goal for the Global Summer Offensive will bring urgently needed hope and support to widows, like Comfort Obida, and to many other persecuted believers.
In Nigeria's Middle Belt, Fulani herdsman killed Comfort's husband when they attacked her Christian village. She cries out…
"Why did God allow them to kill my husband? Who will take care of my four children? I don't think I will ever be happy again until the day I die and meet with him again."
Your gift will help provide believers like Comfort with food, shelter, clothing, blankets, trauma counselling and schooling after the devastating loss of a husband and father.
You'll also equip them with Bibles, discipleship training and vocational skills, so they can begin to rebuild their lives.
Please send a gift to help reach the R11 742 442 goal and strengthen widows, orphans and those who face violence for their faith across Africa.
Through your gifts and prayers, you can help the African Church keep advancing and charging the darkness with the light of Christ. Thank you for your partnership.