You're showing Deborah that God is faithful!
After she lost her family, Deborah fell into severe depression and struggled to make ends meet.
But thanks to your compassionate support, Open Doors was able to provide her with food supplies, offer much-needed repairs to her house, and stand with her as she healed from the trauma of her loss.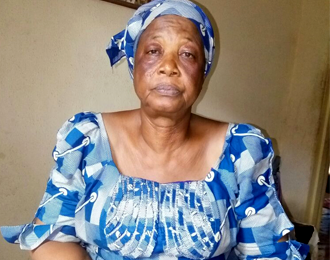 After a recent visit, Deborah shared with one of our field workers…
"At first, I did not understand why I should praise God after I had lost my husband, son, and daughters. But now I have come to realise that God doesn't make mistakes, and even if there are tears in the night, I will definitely have joy in the morning… God has given me a family in Open Doors."
God is using your support to show hurting people like Deborah that He is faithful in the midst of tragedy. So thank you for your partnership and prayers.
And thank you for any gift you're led to give below to help care for and encourage more believers like her living where faith costs the most.
Gifts are allocated to where most urgently needed across the globe – thank you!