You're planting hope in Middle Eastern hearts
You may know the Bible mentions the Tigris River to show us where the garden of Eden sprang up. Today, hope is being revived in villages along that same river – as friends like you help plant new gardens and provide jobs to sustain your persecuted brothers and sisters in Iraq.
Rafael* lives in the riverside village of Bakhloja – where only six families remain after most fled war-torn Iraq. But Rafael's family has been able to stay and be lights for the Gospel where the Lord has placed them – thanks to a microloan made possible through your support.
As a result, Rafael was able to build three greenhouses on his land to grow pumpkins. He says:
"I have a family to take care of – my two children, wife, mother and mother-in-law. With [these pumpkins] it will be better!"
In Zakho, another village along the Tigris, you'll meet Ruben* and Raed* – Christians who fled their home in Mosul when self-proclaimed Islamic State invaded. But your support helped provide a microloan to set up a small photo and video studio. Grateful for you, Ruben says:
"We were displaced [and] had no jobs, but now we have our own income."
Father Youssef*, whose church works with Open Doors, through our partner organisation, to oversee the microloans, says:
"With your help, we were trained and prepared for this work [to help displaced Christians]. You taught us to plan and to think these projects through before starting them. With what you taught us, we now teach the individuals in our church."
He explains that one microloan helped the church set up a small Christian bookshop. And now,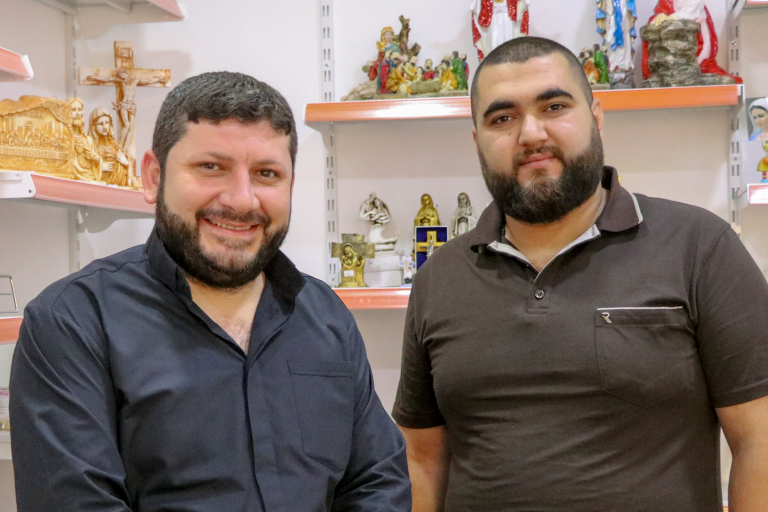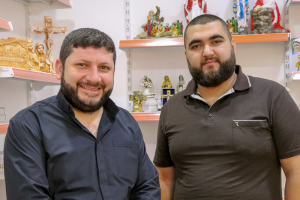 "One family works here and gets an income out of this."
So far, your investment has helped start more than 200 microloan projects, so hundreds of hard-pressed believers can earn their own income and survive.
Najib*, the microloans and grants coordinator of our partner organisation, ensures that every rand you donate is maximised to help believers in need. He reports:
"About 80% are doing very well; that means the beneficiaries succeed in paying back the loan in the stipulated time of two years. Some others have a delay in returning the money, but they're returning it."
As the money is paid back, it's reinvested to help others.
Thank you for investing in the lives of our brothers and sisters in Iraq, so they can rebuild their lives and be a shining light for Christ on the front lines of our faith.