You're helping Dinke and her family shine for Jesus!
When Dinke* decided to follow her son's example and place her trust in Christ, she knew there would be consequences.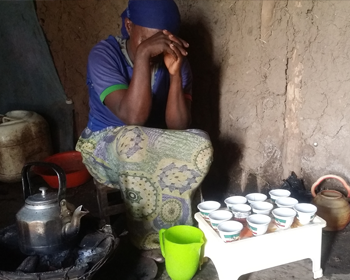 She shares…
"My husband came to see me as his enemy. He took the land, chased us from the house, placed locks on our property, and left us. It forced us to find shelter far from our home. But the Lord helped us a lot through Open Doors."
Together with friends like you, Open Doors covered legal costs to help Dinke recover her home and her children's inheritance. Now the family is a shining light for Jesus in their community!
As Dinke said recently after visiting with our partners on the ground…
"The Lord is faithful. He did not leave me and my family. As we go forward, God will go with us. His strength flows over to us. We would like to say, 'God bless you,' to whoever prays for us and supports us!"
Thank you for helping care for Dinke and her family as they shine for Christ. And thank you for any gift you're led to give below to help care for and encourage more believers like her living where faith costs the most.
Gifts are allocated to where most urgently needed across the globe – thank you!
*Name changed for security reasons.