You're helping Debora smile again!
Just before her husband died, he reminded Debora* that God would never leave her. But with no husband, no home, and a baby to care for, she struggled to stand strong in her faith.
But through your support, Debora received food and financial assistance to help her care for her child, and she experienced healing through an Open Doors trauma care programme.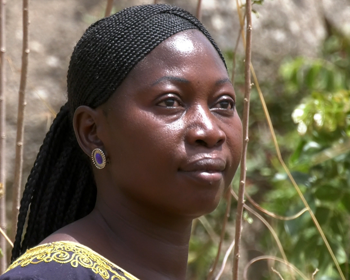 After attending, she shared…
"I realised I'm not alone. I am so thankful for the people who were counselling us – for the way they showed concern. My husband's people – relatives from my husband's family – they never showed any concern. But people who I don't know… because of God, they take care of me. When I sit down, I think, 'God, You are alive!'"
Thank you for helping Debora find true healing and hope. And thank you for any gift you feel led to give today to help more hurting people like her living where faith costs the most.
Gifts are allocated to where most urgently needed across the globe – thank you!
*Name changed for security reasons.