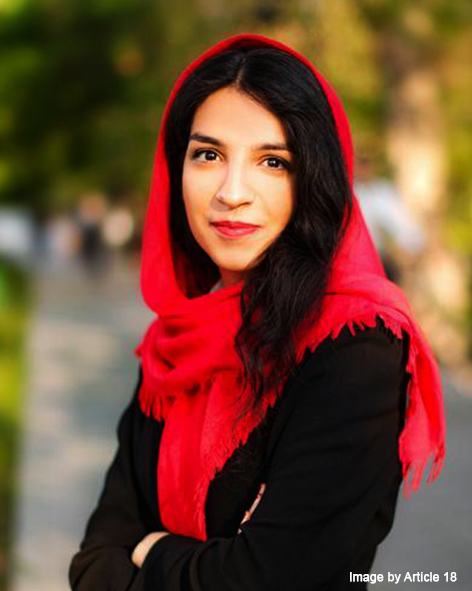 Mary is a brave 22-year-old Christian convert and activist for Christians and other human rights in Iran. She has paid a high price for her willingness to speak out. She has been imprisoned and arrested several times.
On one occasion she spent six months in prison for being a member of a house church, where she encountered degrading treatment.
She has suffered in other ways too. She has been kicked out university and lost her job as a gymnastics teacher because of her activities. And she continues to face pressure because of her outspokenness and faith.
"I don't seek pity, lamentation, or mourning. I stand here only to expose these unspoken dimensions of oppression, until the day comes when I see the realisation of the inalienable rights of every victim of human rights violations," says Mary.
Today you can write to Mary to encourage her in her faith and ministry.
Writing guidelines
This is a digital campaign, so email messages are best. We do accept greeting cards, artwork by children, and postcards, but these will need to be scanned or photographed, and sent to us at the below email address.
Postcards with scenes of countryside, landscapes, mountains, flowers, water and gardens are much beloved by Iranians. However, please do not send cards that picture animals as the main image as this is culturally inappropriate (animals as part of a landscape picture are accepted).
Be encouraging and include one or two Bible verses (for security reasons, please do not use verses that refer to Israel, armies, or war).
Write in simple English (or in Farsi). Keep your message brief and print clearly.
Show sensitivity. Please don't dwell on the recipient's plight, or share about the blessings of life in your country.
For security
Do not mention Open Doors.
Do not mention Islam.
Do not refer to Israel, even when using Scripture. Also, do not use images, flags or maps of Israel, or Hebrew signs.
Do not refer to the UK or USA or places within the USA or UK. Also, do not use images (e.g. the Statue of Liberty, Big Ben, a flag, the Queen).
Do not criticise the country's religion or religious extremists, its government, judicial system or political leaders.
Do not send money or make proposals to help.
You can disclose your name, but do not provide your country or full address.
Send to us!
Send your messages to [email protected]