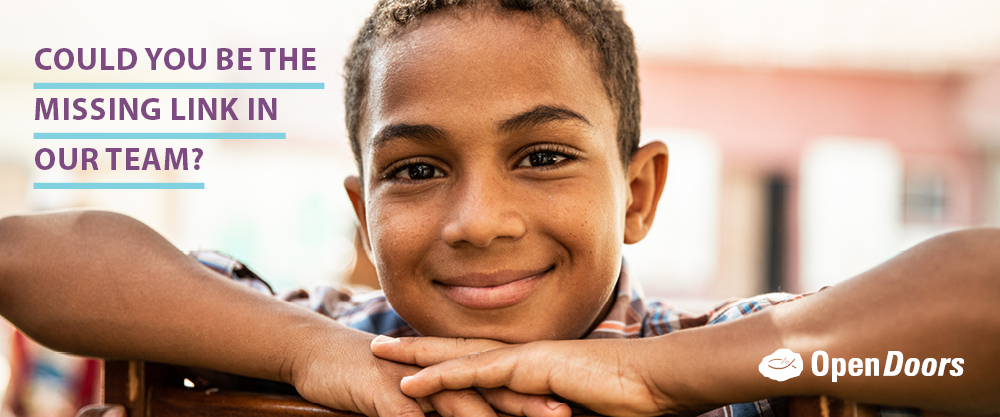 Available intern position: Communication & Marketing Assistant
The following position is currently available.
Role Title:Intern: Communication & Marketing Assistant
Location: Based at Open Doors' head office in Gauteng
Purpose of the role: This position supports ODSA's strategy to mobilise followers of Jesus in Southern Africa to serve the most persecuted Church globally.

Relationships: The Communication and Marketing Assistant reports to the Assistant Communication Manager, and will also work closely with the bigger Communication and Marketing Team

Time Commitment: A full-time position
Working Environment: 
ODSA's Code of Conduct and policies set expectations for all our staff. Everyone at ODSA is responsible for workplace safety both in terms of their own behaviour and taking action to resolve safety issues they become aware of.
ODSA is committed to safeguarding children, the prevention of sexual exploitation, abuse and any kind of bullying or harassment. ODSA uses child-safe recruitment and screening practices and requires staff to complete due diligence Police Checks and to advise ODSA of any changes to their circumstances regarding Safeguarding related offences, during the term of their engagement.
The Communication and Marketing Assistant will always carry out his/her responsibilities with due regard to ODSA's Safeguarding Policies and Guidelines.
ODSA values diversity, and each staff member is expected to demonstrate a commitment to gender equality.
Role specification and core tasks
Support to Communication Subdivision
Assist in the implementation of internal and brand communication strategies, plans and projects.
Assist with writing, editing, proofreading and translating of communications copy and material.
Assist with graphic design tasks (i.e., adverts, artwork for publications).
Support to Marketing Subdivision
Support external marketing strategies, plans and projects.
Research potential targets and new ways of communicating with partners and the public.
Assist with project and events coordination.
Individual Qualities
To be successful in this position, the Communication and Marketing Assistant must possess the following qualities:
Clear and demonstrable Christian commitment and acceptance of the OD Statement of Faith. 

 

Vision and passion for communicating the message of the persecuted Church.

 

A high standard of written and verbal communication skills in both Afrikaans and English.

 

Maintain a high level of confidentiality.

 

Ability to work on own initiative with little or no supervision.

 

A high level of accuracy and attention to detail.

 

Emotional maturity.

 

Ability to work in a team.

Good people skills.

 
Experience and Expertise
Candidates must have/be :
Active Christian faith and strong commitment to ODSA's Christian mission, values and ethos.
Able to maintain a high level of confidentiality.
Able to multitask in a deadline-driven environment.
Good administrative and research skills.
Excellent written and oral communication skills in English and Afrikaans. (Another African language will be of great benefit).
Ability to work proactively, independently as well as collaboratively.
A B.A. Communication, Marketing, Journalism degree or equivalent.
Proficiency in end-user computer applications such as Microsoft Office, i.e., Word, PowerPoint, Excel, etc.
Familiarity with social media platforms (Facebook, Instagram and Twitter).
The following will to beneficial to the candidate:
Interest or experience in working in non-profit sector or ministry organisations.
Skills in an African language.
Ability in the Adobe Creative Suite programmes such as Photoshop, InDesign, etc.
Knowledge of WordPress.
Basic image and video editing and graphic design skills.
How to Apply
Please apply for this position by submitting your CV, the application form below, as well as references. Please ensure that your application reach us at [email protected] no later than 7 March 2022
Further information can be obtained from the above mentioned email address.