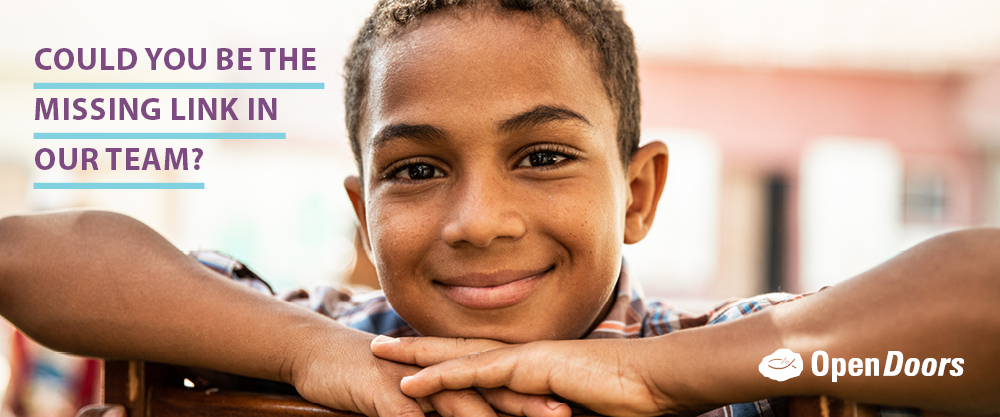 Available position: Executive Assistant
The following position is currently available.
Role Title: Executive Assistant
Location: Based at Open Doors' head office in Gauteng
Purpose of the role: The Executive Assistant's primary role is to provide a comprehensive, confidential and professional secretarial service to the Executive Director and to maintain a discreet and confidential role in supporting the Board of Directors.
Relationships: The Executive Assistant reports to The Executive Director and primarily relates to the ODSA Board of Directors and ODSA Management. 
Time Commitment: A full-time position
Role specification and core tasks
Act as the first point of contact for the Executive Director, receiving all calls, and dealing with staff and other external visitors.

 

Manage the diary by scheduling and prioritising meetings to make effective use of the Executive Director's time. 

 

Proactively manage all important correspondence and prepare background documents where necessary. 

 

Schedule, organise and confirm meetings and provide background documentation where necessary, and booking meeting rooms and facilities as required.

 

Prepare agendas, take minutes and transcribe into reports for all board and other meetings as per instruction of the Executive Director.

 

Prepare business communications: produce letters, emails, agendas, minutes, PowerPoint presentations, reports, and spreadsheets.

 

Organise the Executive Director's office filing system to ensure ease of retrieval.

 

Organise hospitality for events organised by the Executive Director such as strategy meetings and board meetings.

 

Prepare and distribute weekly prayer bulletins.

 

Gather prayer points for the global prayer bulletin and send to Open Doors International.

 

Print out international prayer request from GlobalPoint before daily devotions.

 

Perform other related duties as and when requested by the Executive Director.



Individual Qualities
To be successful in this position, the Executive Assistant must possess the following qualities:
Clear and demonstrable Christian commitment and acceptance of the OD Statement of Faith. 

 

Vision and passion for communicating the message of the persecuted Church.

 

A high standard of written and verbal communication skills in both Afrikaans and English.

 

Maintain a high level of confidentiality.

 

Ability to work on own initiative with little or no supervision.

 

A high level of accuracy and attention to detail.

 

Emotional maturity.

 

Ability to work in a team.

Good people skills.

 
Experience and Expertise
Candidates must:
Have experience as Personal Assistant/Executive Assistant.

 

Be able to work with a high level of accuracy and attention to detail.

 

Have experience in Microsoft Office.

 

Have high standard of written and verbal communication skills.

 

Be able to work effectively within a team context.

 
How to Apply
Please apply for this position by submitting your CV, the application form below, as well as references from your previous employer(s). Please ensure that your application reach us at [email protected] no later than 9 July 2021.
Further information can be obtained from the above mentioned email address.