Thank you for helping Martina heal from trauma!
It's heartbreaking to see children deal with the trauma of losing a parent to persecution. But that's what happened to Martina*. Her father, a Christian policeman, was killed when she was a baby; and he never had a proper burial.
"When I went to school and heard my friends talking about their daddies," Martina shared, "I used to ask God to give me a father."
Martina's mother was left to care for their family alone, and Martina never recovered from the pain of growing up without her daddy. But that changed when she attended an Open Doors trauma care programme that you helped make possible!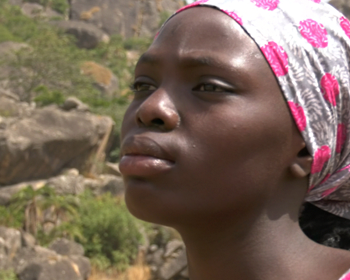 During a grief exercise, Martina drew a picture of her father's funeral and wrote a few sentences about things she wanted to tell him…
"Daddy, we really miss you; we hope your soul will rest in peace; you are in the hearts of those who love you."
As one caregiver who counselled Martina explains…
"Martina was able to get to the point where she was able to bury her father in her own way. She had to unload the burden she'd been carrying for a long time."
Thank you for helping to make it possible for Martina to find healing and peace. And thank you for any gift you can give below to help care for more believers like her in the persecuted Church.
Gifts are allocated to where most urgently needed across the globe – thank you!
*Name changed for security reasons.