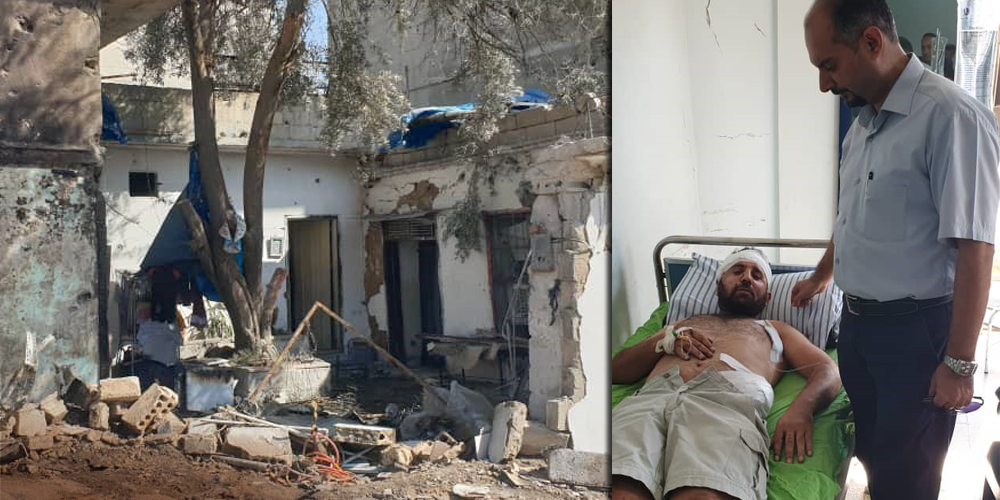 At the moment, 40,000 to 50,000 Christians are caught up in the escalating conflict in northern Syria, as Turkish troops attack Kurdish-led forces.
Open Doors church partners are on the ground, assessing and responding to immediate needs and caring for those affected by the fighting.
We have heard from Pastor George (pictures above right), who's church in Qamishli has been providing shelter to Kurdish believers made homeless by the fighting. He and his whole church planned to leave the city yesterday. Please pray for their protection. One of the families in his church has already had their house destroyed by shelling. At least one member of the congregation has been severely injured.
"We are deeply concerned for all those fleeing for their lives," says Open Doors' Field Director. "The Christians have even more to fear: not just the fighting but the freedom that extremists will have as the situation unravels.
"They need their global church family to rise up in prayer and stand with them for the longterm. "
Please pray urgently. Alert your church to pray. And if you feel led, give to Open Doors' Syria Crisis Fund below.
Please pray
For a swift resolution and effective intervention by the international community.
For protection for all those caught up in the fighting, particularly courageous pastors and church workers providing immediate assistance and pastoral care.
For the future of the church in Syria: that it will not just survive but be a light in these dark times.
Thank you for standing with our family in Syria today! And thank you for showing your family in Christ that although they are persecuted, they are never alone!