Your support helps trafficked North Korean women find hope in Jesus!
The trafficking of North Korean women into China for sexual exploitation is an ongoing crisis. Hoping for a better life outside the oppression of their homeland, many of these women are lured into China under false pretenses. But once across the border, they're sold into forced marriages.
Together with friends like you, Open Doors is coming alongside these women to share the hope of Jesus and provide them with a loving community to help them grow in their faith.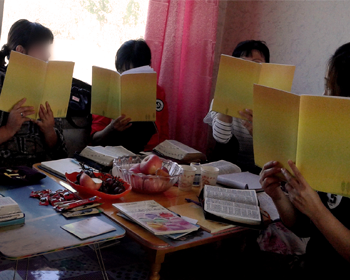 This past year, more than 200 trafficked North Korean women found hope and healing through our monthly Women to Women meetings. As illegal residents in China, it's very dangerous for them to participate; but despite the risks, they come to hear about Jesus and be encouraged by God's Word.
Thank you for helping make this experience possible. And thank you for any gift you're led to give below to help encourage more believers living where faith costs the most.
Gifts are allocated to where most urgently needed across the globe – thank you!