Secret Project: Provide emergency aid to North Korean Christians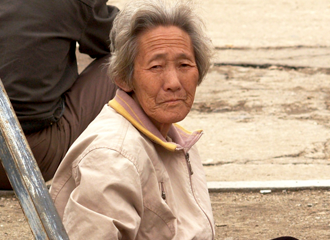 In North Korea, the elite are eating their fill, and the rest are starving. Food is in critically short supply – and countless families are scavenging to survive.
Joo Eun*, a North Korean refugee, shares…
"The government gave us the advice to go into the mountains, pluck grass and make soup with some salt. It tasted awful, really bitter."
The thin soup wasn't enough to keep Joo Eun's younger brother alive. When he reached the final stages of his life, Joo Eun had to do the unimaginable and dispose of her brother's body.
Life for everyone in North Korea is difficult, but Christians are often treated worst of all. Those whose faith is discovered are either executed or sent to labour camps.
It's no wonder North Korea ranks as the world's worst persecutor of Christians. And yet, Open Doors' co-workers believe there are more than 300 000 Christians inside North Korea's borders. Reports even confirm the Church is growing.
Your gift below will throw these Christians a lifeline by helping meet an urgent R979 409 goal – which will provide vital food supplies, lifesaving medicines, essential clothing and more.
There's no time to delay. Respond now to help send lifesaving food and emergency aid to Christians in North Korea.
And remember: Keep this information confidential for the sake of our brothers and sisters' safety.
*Name changed for security reasons.
** Should the R979 409 goal be exceeded, your gift will be used where the need is greatest.